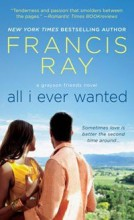 COS Productions and Reader's Entertainment send our condolences to the friends and family of Francis Ray, one of the most amazing authors of her time.  We were fortunate enough to know Francis for several years and her talent is one that has always stood out for us.  
She is an amazing woman, amazing author and she will be missed by us, and by so many others.
Francis Ray was a native Texan and was still residing in the Lone Star state when she passed away on Tuesday, July 2nd. A graduate of Texas Women's University, she began writing for confessional magazines before selling her first novel.  Once she sold that first novel, forty-nine more books followed, and most of them found their way to the bestseller lists including Not Even if You Begged, Nobody But You, and If You Were my Man.  Ms. Ray brought African-American romance to the mainstream.
Her work included not only romance, but Christian fiction, women's fiction and mainstream fiction. Her 50th book All I Ever Wanted was just released.
She garnered numerous writing awards including; the Romantic Times Career Achievement, The Atlantic Choice, EMMA, and The Golden Pen. Her novel The Turning Point was a Holt Medallion finalist, and BET-TV produced the movie, Incognito based on her bestselling book. 
Before becoming a bestselling author, Ms. Ray was a nurse, a wife and a mom. Among her other achievements was the creation of The Turning Point Legal Fund. This was established to help women and their families leave 'domestic abuse situations." A percentage of proceeds from her book sales goes to support the fund. Contributions can be made to the fund at:
The Turning Point Legal Fund C/O The Family Place
P.O. Box 7999
Dallas, Texas 75209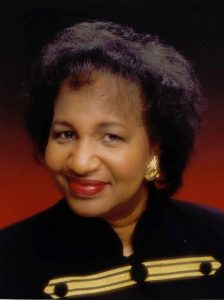 All her knew her are saddened by the passing of a very sweet, talented and lovely spirited lady.
See her entire book collection, here. 
In honor of her work, we posted some of the trailers we've been privileged to produce for her, over the years: