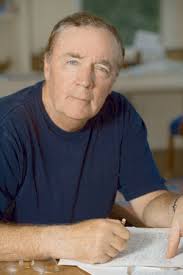 James Patterson, bestselling author, is giving away one-million dollars, and he's giving it to independent bookstores. There are conditions – the bookstore must; "have a children's section, and "it must be a viable bookstore." Patterson appeared on CBS This Morning talking about his financial commitment to saving indie bookstores.
From his CBS interview: "We're making this transition to e-books and that's fine and good and terrific and wonderful, but we're not doing it in an organized, sane, civilized way. So what's happening right now is a lot of bookstores are disappearing, a lot of libraries are disappearing or they're not being funded, school libraries aren't being funded as well. This is not a good thing. It used to be you could find books everywhere. You go to Sweden, Sweden has 8 million people, a book will sell a million copies there."
Follow this link if you are a bookstore, or would like to nominate your favorite indie bookstore.