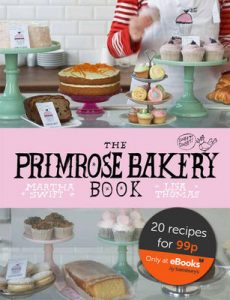 Giving readers a "bite" out of some of the most delightful cookbooks, Sainsbury's U.K. is offering; "Bite-Sized eBooks." In a partnership with Random House, UK's second largest supermarket chain has launched short recipe ebooks. These 'bite-sized' collections of recipes feature some of the best in British chefs and cooking. The books retail for .99p (approximately $1.69 US)and contain twenty recipes in each book.
"The Bite Sized e-book range aims to showcase some of the most successful cookery products on the Random House list and on our website, while enticing consumers to try out some of the recipes featured within these books, at a very reasonable price. The series, which will run over the coming months, fully demonstrates how agile we can be in turning our consumer insight into attractive and competitively priced products," said Tim Lennox, m.d. of eBooks by Sainsbury's.
Bite-Sized eBooks currently available include: The Great British Bake Off: Showstoppers by Linda Collister, Brilliant Bread by James Morton, and The Primrose Bakery Book by Martha Swift and Lisa Thomas.