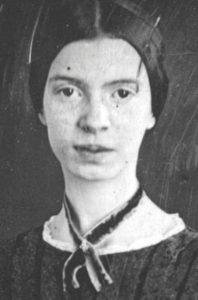 Harvard University is launching the Emily Dickinson Archive – a digital library that contains "all surviving Dickinson autograph manuscripts and letters, along with contemporary transcripts of Dickinson poems that did not survive in autograph". 
It is a joint effort between Harvard University and Amherst College. Both institutions were repositories for the authors work. And although a considerable amount of ownership issues have surrounded the digital library, the project began nearly two years ago.
Amherst houses nearly 850 poems and fragments and 350 letters, with Harvard's collection of 700 poems and 300 letters.
Colin Manning, a Harvard spokesman stated: "For the first time, most of Emily Dickinson's original manuscripts will be available in open access on a single site. The manuscripts as Dickinson actually wrote them can be examined and studied by students and scholars worldwide, which is incredibly exciting. A number of partners worked cooperatively over the last two years to make this project a reality. Bringing together manuscripts from multiple libraries and archives makes this new site a powerful tool for students, scholars, and readers."