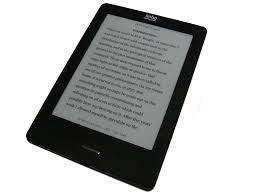 The Sony Reader Store closed in March. Don't despair you can access all your books fairly simply at Kobo.  In a recent letter from Sony they are "now transferring customers to Kobo, where you can continue to access and read the eBooks you purchased from Reader Store."
It's a simple process and you should be receiving a "unique" link from Sony in your email or on your reader. Once you receive this you simply:
1. Click on the link they provide.
2. Click "Get Started," and then sign in with an existing Kobo account or create a new Kobo account.
You'll then see a list of all of your eBooks that transferred from Sony to Kobo.
Remember, as long as you complete this process by May 31, 2014, any remaining Reader Store credits you have in your account will also transfer to your Kobo account. Sony's Reader for PC/MAC software has been updated to link directly to the Kobo Store. You will now be able to purchase, download, read and transfer Kobo eBooks to your Sony Reader via USB. An initial update for the PRS-T1, PRS-T2 and PRS-T3 Reader devices is expected in April, with additional purchase functionality coming in late May.
Sony has provided at FAQ page for their customers. Follow this link to their FAQ page.