RELUCTANT BRIDES…When love is the key and dowry the bait, who can predict what a woman might do?
We are welcoming Cheryl Holt today as part of her blog tour and we have a snippet from soon to be released novel WICKED and Cheryl is doing a contest so be sure to participate!
Cheryl, who is an amazing storyteller brings us in for three stories of reluctant brides!  If you love historicals you've got to check this out! Today we're showing the video so you can get a quick synopsis of the stories, posting a snippet so you can read a bit of one of the stories and of course we don't want you to miss out on the contest!
Here's a snippet from WICKED which will be out May 1st of this year –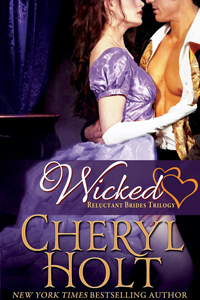 "Have you managed to scare her off?" James asked Stanley.  "I saw you walking with her.  Is she staying or has she the good sense to run as fast and far as she can?"
"There are worse places to end up than here at Summerfield," Stanley pompously intoned.
"I can't think of any."
"Ah…family," Lucas chided.  "It's so nice to be back in England."
"Shut up, Lucas," Stanley fumed.  "I'm in no mood for your mouth today."
Lucas Drake was James's best friend, his school chum and cohort during their decade in the army.
James had joined to escape Stanley.  Lucas had been forced to join by his father who viewed him as a useless wretch and who'd felt the army would correct his incorrigible ways.  It hadn't.  He was even more irredeemable now—if that was possible.
"Will she marry you?" James pressed.
"Why wouldn't she?" Stanley answered.  "The dowry has been paid, and I'm not about to give it back."
Stanley was incredibly vain, and in his dealings with women, he was oblivious.
"Did you even bother to propose?"
"Why would I?"
"She's a young woman, Stanley.  They're all romantics at heart."
"Romance, bah!" Stanley snapped.  "I've had all the romance in my life that one man should have to tolerate."
"A proposal would have made her happy," James insisted.
"She'll be plenty happy at Summerfield.  If you'd ever visited that dismal school where she's been locked away all these years, you'd understand that she recognizes how lucky she is."
"A bit of wooing wouldn't have killed you.  You could at least act as if you're glad she's here."
"I am bloody glad."
"But is Miss Ralston?  She looked fairly miserable to me."
Lucas added, "And terrified."
"I'm doing her an enormous favor," Stanley claimed.  "She realizes that I am."
"Well then," Lucas smirked, "it should work out swimmingly."
Stanley ignored Lucas's sarcasm.  "It will work out.  If I'd had any doubt, I wouldn't have brought her to the estate."
"Was her dowry worth the trouble?" Lucas asked.
"No.  It was a pittance, but then, I'm not marrying her for her dowry."
"Why are you marrying her?" Lucas inquired.  "I still can't wrap my head around it."
"To sire an heir," Stanley fumed.  "Try to focus, Lucas.  I shouldn't have to explain these rudimentary facts to you over and over again."
"I just can't hold on to the idea, sir.  The notion of little ones racing through the halls, with you bouncing them on your knee, is beyond my limited imagination."
"Mine too," James agreed.
"Lucas," Stanley seethed, "I've had about all of your charming company I can abide in a single sitting.  Don't you have activities you could pursue this afternoon?  Ride to the village and tumble a tavern wench or something."
"I tumbled her last night.  She wasn't any fun."
Stanley glowered at Lucas, but of course, his fury had no effect.  Lucas had constantly lived down to his father's low expectations.  Stanley's disdain couldn't begin to compare.
Stanley turned his glare to James.  "Didn't I ask you not to drag him home with you?"
"Yes, and I specifically told him he wasn't welcome.  He's never listened to me."
"No, I never have," Lucas heartily concurred.  "Besides, once I heard you were marrying, Mr. Oswald, I was determined to gaze upon your bride with my own two eyes.  It was a sight I couldn't miss."
Lucas could push Stanley just so far, then Stanley would have enough of him.  The moment arrived swiftly.
"Get out of here, you annoying scoundrel," Stanley raged, "or I'll take a switch to you."
"Do you think you could?"  Lucas didn't appear overly worried.  "You're quite advanced in age—and I'm quite a bit bigger—since your previous attempt."
In light of Lucas's insouciance, he'd received many, many whippings in his life.  Stanley was just one in a long line of people who'd doled out punishment during Lucas's formative years, but the castigations had simply made Lucas even more recalcitrant.
Stanley's glower deepened.  "Don't assume—because you're twenty-five and have wasted a decade in the army—that I can't give you the licking you thoroughly deserve."
"It's nice to see you again too, sir."  Lucas rose to his feet.  "I'll be back for supper."
"Oh, good," Stanley facetiously beamed.  "I'll be on pins and needles until then."
"I know you will be.  No table is complete without me."
Lucas sauntered out, and James stayed on the sofa, lounged on the arm, listening to Lucas leave.  He watched as Stanley went over to the sideboard and poured himself a drink.
"I have never understood your affection for that rude oaf," Stanley said.
James shrugged.  "I like him.  I always have."
"I have no idea why."
Actually, James was friends with Lucas because Lucas had been kind when James was a boy.
James was an orphan who'd come to live at Summerfield when he was a toddler.  Yet as far as he was aware, he wasn't related to Stanley.  Though James could never fathom why, Stanley had sent James to the best schools to rub elbows with the sons of the elite.  But he hadn't fit in.  He'd had no family connection to claim, no exalted name that would have impressed the other students.
In the heated atmosphere of the boarding school, he'd been bullied and taunted over the obvious fact that he didn't belong.  Yet Lucas—who liked to offend and do the unexpected—had glommed on to James, and the harder the other boys had tried to make James an outsider, the closer James and Lucas had grown.
Now, as adult men, they were too attached to be separated.  Their experiences in the army had seen to that.  James was the stable one, the steady one, and Lucas was a total mess and bungler who needed James's camaraderie just as James had needed Lucas's all those years ago.
James was nothing if not loyal.  It was one of the few positive traits he possessed.  Not that he'd explain as much to Stanley.  Plus, he loved how thoroughly Lucas could aggravate Stanley.  It was a joy to behold.
"You've spoken with Miss Ralston?"  Stanley plopped into the chair across from James.
"Yes.  You gave her my bedchamber, and I barged in without realizing she was there.  You might have warned me."
"I wanted you to surprise her.  I wanted to find out if she'd react."
"She reacted, all right.  I'm lucky I didn't get a slap in the face for my efforts."
"So she's feisty, is she?"
"Definitely."
"What else did you notice about her?  I would hear your honest opinion."
"Pretty.  Foolish, like all women."
"What else?"  Stanley pressed.  "You must have observed more than that."
_________________________________________________________________________________________
Don't miss out on the contest!!!
a Rafflecopter giveaway
______________________________________________________________________________________________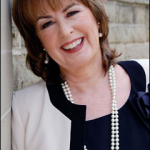 Cheryl Holt is a New York Times and USA Today bestselling author of thirty-nine novels. She's also an Amazon "Top 100" author.
She's also a lawyer and mom, and at age 40, with two babies at home, she started a new career as a commercial fiction writer. She'd hoped to be a suspense novelist, but couldn't sell any of her manuscripts, so she ended up taking a detour into romance, where she was stunned to discover that she has an incredible knack for writing some of the world's greatest love stories.
Her books have been released to wide acclaim, and she has won or been nominated for many national awards. She is particularly proud to have been named "Best Storyteller of the Year," by the trade magazine, Romantic Times BOOK Reviews.
Her hot, sexy, dramatic stories of passion and illicit love have captivated fans around the world, and she's celebrated as the Queen of Erotic Romance, which is currently the fastest selling subgenre of women's fiction. Due to the ferociousness of some of her characters, she's also known as the International Queen of Villains.
She received degrees in music, languages, and education, from South Dakota State University, and her juris doctorate was obtained at the University of Wyoming. Her colorful and chaotic employment history includes such variety as public school teacher, cook, bartender, lobbyist, and political activist. She also did brief stints in metro-Denver as a deputy district attorney and administrative law judge.
Cheryl lives and writes in Hollywood, California.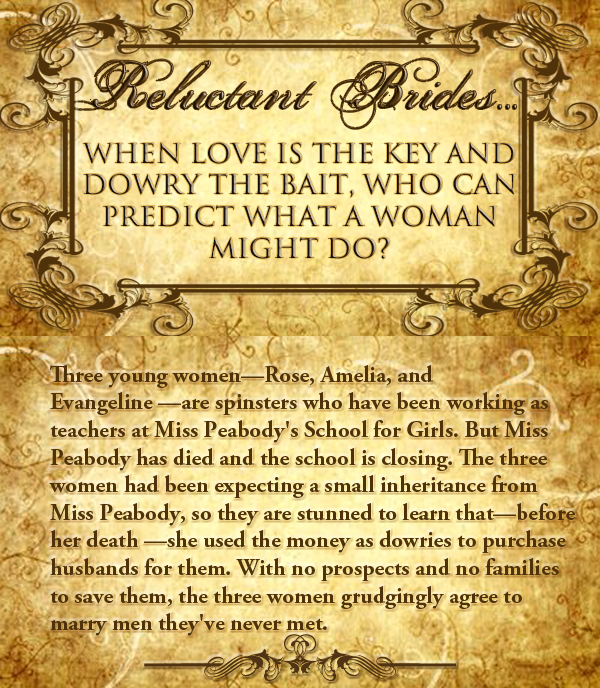 The other two books in the series are just as wildly fun!!!