The popular radio show, Reader's Entertainment Radio, has tapped popular and publicist, Lisa Watson as the new voice of the show.  The radio program, owned and operated by Circle of Seven Productions, has enjoyed a following of readers interested in intelligent, in-depth discussions with authors and other entertainers about what they do, why they do it and how they do as well as a personal touch of asking questions not normally asked of their guests.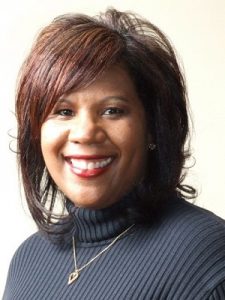 The show started in 2005 and features guests from all genres.  #1 NY Times bestselling authors such as Christine Feehan, Lisa Kleypas and Ted Dekker as well as new authors such as Howard Gordon, the executive producer of such hit shows as 24 and Homeland.  The half-hour program is live each Thursday from 6PM Eastern/ 3PM Pacific and listeners can either call in to ask questions, or comment and ask questions on the live chat session that's up during the show.  Once the show is over it's turned into a recorded podcast and the show host writes a blog to accompany the podcast on Reader's Entertainment Magazine.
The show has had several hosts during the past nine years beginning with radio veteran David Ewen who left the show to start his own educational program for writers.  Sheila Clover English, the CEO of Circle of Seven Productions took the reins in 2007 and Renee Bernard of Canned Laughter and Coffee, now called The Romance Bookmark, has filled in several times over the years.  As Ms. English began concentrating more on her own writing a call was sent out looking for a host that would being a new perspective and voice, while also keeping with the show's tradition of highly professional and insightful interviews.  Lisa Watson, who is an accomplished author and a professional publicists, was suggested as the host.
"I knew immediately as I spoke to Lisa that I had to have her as the host of the show," English says.  "She has a unique perspective, knowing so many aspects of the writing world, but more importantly she has the personality and the heart for it!"
English went on to talk about Watson's enthusiasm, professionalism and ability to entertain readers.  Lisa has started hosting the show and plans on bringing in authors new to the program as well as those readers request.  Both English and Watson have expressed their excitement over the show's future.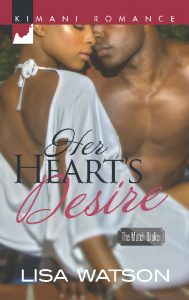 Lisa Watson Bio–
Lisa Y. Watson is a  native of Washington D.C., the city's historic and political backdrop fed Lisa Watson's romantic imagination.  Her hobbies are as eclectic as her music collection.  Enamored with natural beauty, the picturesque locales she visits always seem to find a way into her latest novels.
Lisa has written several multicultural short stories and novels, and loves creating engaging storylines with strong characters that are drawn together by respect and love.  She has been interviewed in various magazines, radio shows, book clubs and blog sites, and has received award nominations in contemporary fiction.
Lisa works at a technology consulting firm, and is also the co-publicist for RT Book Review Magazine's annual RT Booklovers Conventions promoting National Bestselling authors that attend the conference via media outlets.
Lisa's first series romance with Harlequin KIMANI™ ROMANCE is Love Contract.  It is Book I of The Match Broker series and ranked on the Amazon Best Sellers lists for both KIMANI™Series Romance and Multicultural Romance.  Look for Book II, Her Heart's Desire, May 2014, and the final book in the series, Love By Design, out October 2014.  Lisa is currently working on other series proposals, and self publishing her next e-book.
Lisa lives outside Raleigh, NC with her husband of eighteen years, their two teenagers, and Maltipoo, Brinkley.  Connect with Lisa on Facebook (NCLisaWatson), Twitter (@LisaYWatson), Pinterest, Instagram, and at www.lisawatson.com.