Pets were big among readers this year.  Along with Grumpy Cat, there were Corgis…yes, real ones.  And Hello Kitty was a photo op too good to miss.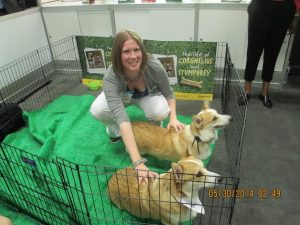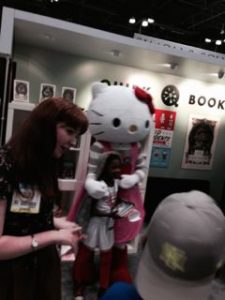 .
,
,
And, speaking of people and their pets, I saw this car and laughed at the Pet Chauffeur business.  I could have used a human chauffeur myself.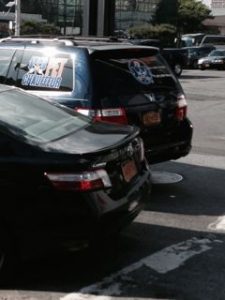 .
,
,
I watched author CJ Lyons give out the IndieReader Discovery Awards.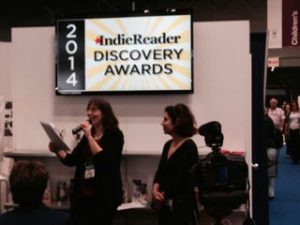 ,
.
.
The line was already a mile long to see Cary Elwes and he wouldn't be signing for another hour so I had to skip it. (Sniff)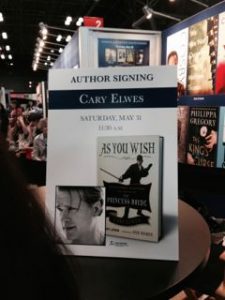 .
.
.
It seemed like everywhere I went people were talking about the new Bollywood book, Bootie and the Beast by Falguni Kothari, so I was thrilled to meet up with her and she gave me a copy of her book.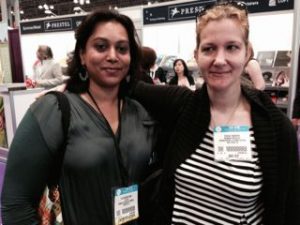 .
.
.
.
The final day, BookCon, brought out crowds of readers.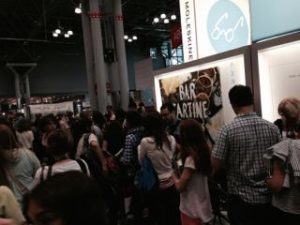 .
.
.
Bottom Line:  If you like books, it's hard not to like this event.