TALES FROM THE VIRGIN VAULT, the new adult series, explores young women navigating Capitol Hill's hella hot, alpha males. Each book involves a college graduate relocating to a women's dormitory, nicknamed the Virgin Vault. Her plans run awry when she meets a smoking hot guy living the chronic playboy lifestyle.
http://christinacrayn.com/author/christinacrayn/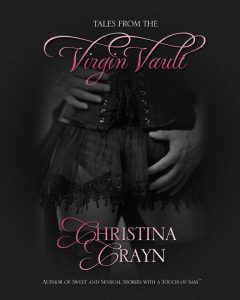 About the Author:
As a former Legislative Assistant to two U.S. Senators, with several years experience writing policy papers and lobbying Congress for a national trade association, Christina Crayn traded her Capitol Hill pass for writing fiction. Well, most of it is fiction. Christina is a member of the Romance Writers of America, the Georgia Romance Writers, and the Atlanta Writers Club. She is also a member of the Junior League of Atlanta and Association of Independent Authors. In addition to writing, Christina loves to read—she is a member of two neighborhood book clubs. Christina resides in the Atlanta, Georgia area with her family and pet menagerie.