In West Chester, Ohio at the Marriott there was a ten year celebration of the Reader & Author Get Together that has grown over the years.  Authors from all over the United States come to the intimate event to have some one-on-one time with readers, to create relationships and nurture friendships.  The event, which started out very small ten years ago has sold out over the last couple of years as more and more people hear about the down-to-earth fun and friendship available for those three magical-filled days.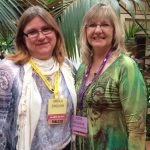 This year the event was put on by veteran-event planner and bestselling author Lori Foster along with Linda Keller, Christy Haynes and Beth Eakin O'Neal.  Not only are there three days of getting free books, meeting favorite authors, hanging out with old friends, making new friends and buying raffle tickets for some of the most elaborate gift baskets given at such events, but the authors who help make the event happen and support it also give generously to charity through proceeds gathered during the event.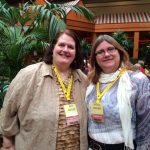 Each year Reader's Entertainment Magazine sends someone to cover the event and we always start with a look at the swag.  Authors spend a lot of thought, time, effort and money to give readers something to remember them.  This year
swag included candy, books, cups, pens and a lot of new and unique items.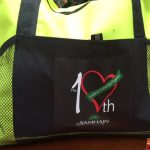 Pens were a hit this year with several given in the swag bag.  We narrowed our favorites down to three with the #1 favorite being a pen that also is a stylus.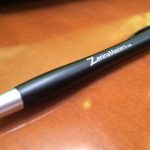 There were three cups this year with our favorite being a tall cup with lid which is extremely useful and will get a lot of use this summer given by Secret Cravings Publishing.
The actual swag bag was provided by publisher Samhain.  The bag has reinforced handles, strong canvas and a place on the side to put your water bottle, cell phone or whatever you can fit into it.  Many of the attendees were vocal about their love the fun neon green tote.
From fans to compacts and from unique bottle openers to a manicure set and cute shot glass.  Our favorite was the manicure set given by Viola Grace.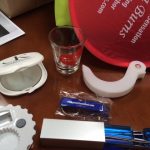 One of more unique giveaways was a CD by Chris Lee called Home which was written and performed by the artist on behalf of author Janice Maynard, written with the last novel in her Wolff Mountain series.
The event included several breakout sessions for both authors and readers including fun sessions like Paranormal Trivia, Cards Against Humanity, Bad Boy Bingo and more for readers who had a blast with games and laughter.  For authors there were chances to talk to editors and publicists as well as sessions like Built Your Hero/Heroine Workshop and If You Don't Invest in Your Brand, No One Else Will Either.  Friday and Saturday were packed full of such events, with Saturday's lunch and dinner the crown jewels of the event as those amazing raffle baskets were given out to lucky winners.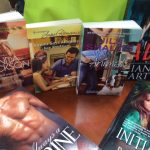 As always the event was a huge success for authors, readers, industry leaders and charity.