The Annual Reader Author Get Together, presented by bestselling author Lori Foster just celebrated its tenth year. It began as a kernel of an idea to bring together readers with their favorite authors in a relaxed and affordable setting.  From that first event with roughly fifty people attending, it has grown so much, that it has to be capped at 500, and is sold out in a matter of hours.
This year one hundred authors were featured and four hundred readers flocked to have books signed, have lunch or dinner with their fav author and laugh and win prizes in the boardrooms that were sponsored by publishers and authors.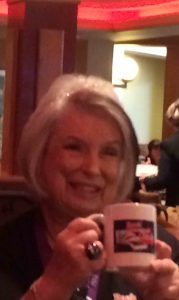 Plus, there is the raffle. Dozens, yes dozens of raffle baskets are donated each year. The creativity involved is, well, stunning. Baskets with books, beach goodies, books, spa vacations, weekends, books, Kindles, Nooks, books, and did I mention books?
The proceeds from the raffle are given to several local charities including the amazing One Way Farm. This facility, it's more than a facility, offers; "One Way Farm Children's Home provides residential care 365 days a year, 24 hours a day. Our agency provides an Animal Education Therapy Program, an Employment Training Program, Counseling Services and a Youth Program to further the healing of our children, all very unique programs." An while that is their mission statement, they are so much more. They give kids that have nowhere else to turn a place to be safe.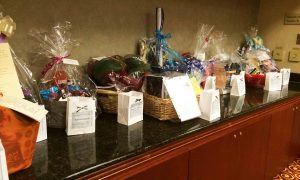 Portions of the raffle dollars also go to the Animal Adoption Foundation, cash and gift cards to the Troop Donation Project, and a percentage of books sales via Barnes & Noble go to The Conductive Learning Center.
Two book signings are open to the public. Friday evening features authors who small/boutique publishers, and indie authors. Saturday afternoon traditionally/legacy published authors are featured.
The unique part of this conference is the relaxed atmosphere. Readers can sit at tables with their favorite authors, discuss books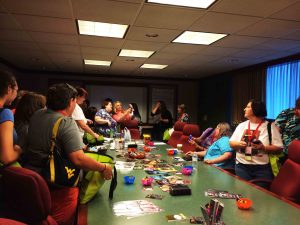 over dinner, and laugh together at creative boardroom games.
Congratulations to author Lori Foster for creating such an amazing conference. May there be ten more years.