What could possibly top off an adventure for book lovers in New Orleans, Louisiana? A crown of course!  And NY Times bestselling authors Lisa Kleypas, Eloisa James and Juliana Gray invited fans to Get Your Tiara On!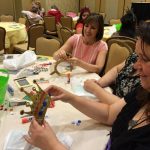 The room was packed, glitter was everywhere, laughter erupted from table to table as women fought for, shared and coveted decorations for their tiara.  The authors gave away prizes, but the real fun was the camaraderie shared at each table as women admired each others tiaras and took pictures with old and new friends.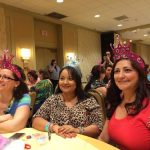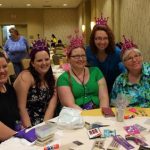 As tiaras were being worn and admired the authors made time for photos, laughter and conversation. Oh! And customized cookies!!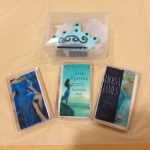 This was one of the crowning highlights at the 2014 Romantic Times Booklover's Convention held this year in New Orleans.  A record-breaking attendance, top authors and thousands of readers filled the event with eagerness and a positive energy that may have surpassed all previous RT events according to many attendees.