Two things you'll notice when you chat with Linda Mooney…the passion she has for writing, and the exciting storylines rolling around in her head.  A bestselling, and award-winning author, by day, Linda is a retired teacher, wife and mother of two and lives in a small south Texas town near the Gulf Coast.  By night… she delves into alternate worlds filled with daring exploits and sensual, erotic romance.  She's also published novels in Fantasy, Paranormal, and Contemporary…to name a few.  Her zest for the written word is palpable, and her plot twists and unpredictable endings will have readers wanting to lose sleep in order to find out what happens next!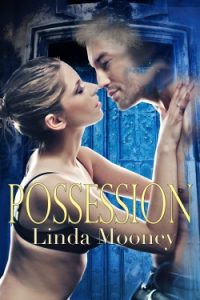 Book Blurb:
If you were murdered by a stranger, wouldn't you want the chance to be able to come back and find out who killed you? And why?
J was born blind, but she could "see" things. Her gift has always helped the police find such things as missing persons, serial killers… a ghost or two.
Detective Kiel Stark has worked homicide for eight years, but he has never met this mysterious Seer his fellow officers claim could almost perform miracles. Not until a gruesome triple homicide has his superiors calling in the reserved woman to help with the case.
Now Stark is faced with a double threat. Not only is he finding himself dangerously attracted to the enigmatic beauty, but she could very well discover his own carefully guarded secret—a secret that could bring an end to his career, his way of life, and any future he had hoped to have.
Click the book cover to listen to the podcast!
Connect with Linda Mooney on Social Media:
http://lindamooney.blogspot.com/
https://www.facebook.com/MusicAndPress
https://twitter.com/LindaMooney
https://myspace.com/lindamooney
Great Paranormal Fiction!