I had a great time speaking with award-winning and bestselling author, Rhonda McKnight, this evening.  Just speaking with you, one can't help but notice that she is a bounty of positive energy, knowledge and inspiration.  A Christian Fiction author, Rhonda belives in writing books that touch the heart of women, one story at a time.  Her latest novel, Unbreak My Heart, is Volume 2 in the Second Chances, Series.  With hearts broken, and words unspoken…Can Cameron and Gray find their way back to each other?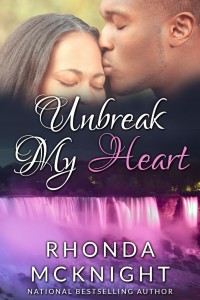 Book Blurb:
Cameron Scott's reality T.V. show career is spiraling into an abyss. She's desperate enough to do almost anything to keep a roof over her head and provide the financial support that's needed for her daughter and ailing grandmother. When her estranged husband, Jacob Gray, reenters her life offering a lifeline she realizes she still loves him. Cameron has kept a painful secret that continues to be at the root of the unspoken words between them. She's a woman of great faith, but regaining trust requires telling all and healing old wounds that she believes would destroy any chance for happiness they could have. Jacob Gray believed he'd spend the rest of his life loving his wife, that is until he discovered she was pregnant and there was no way it could be his child. He tried to put Cameron out of his mind and heart, but five years have passed and he still loves her. Jacob risks everything, including his fortune, in hopes of getting a second chance at love. Though he quickly discovers Cameron's not interested in rekindling what they had years ago. Will Jacob convince her to forgive the mistakes in their past and allow each other to heal their broken hearts?
Click on the image to listen to the Podcast!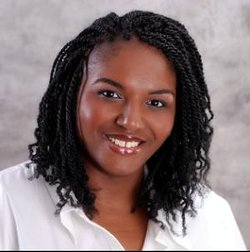 Connect with Rhonda McKnight on Social Media:
www.rhondamcknight.net
www.facebook.com/rhondamcknight
www.twitter.com/@rhondamcknight
Great Christian Fiction!