It's not often we're awestruck by a book.  Yes, we like them, love them even, but when we saw a sneak peek of this book at New York ComicCon last year it was the talk of event for our staff.  In Search of Lost Dragons is a unique story of a man looking for these mythical beasts and the book is his journal.
The pages draw you in with story and beauty and now you can participate in find them by sharing the video or a link to this article on Twitter using the hashtag #LostDragons for a chance to win a copy of this gorgeous book!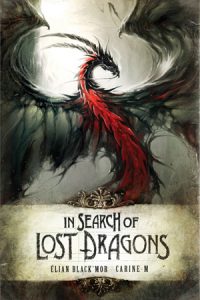 The link to the video is- http://youtu.be/7BVjYxkbOvM and you can copy it into your Tweet and add the hashtag with a word or two about the book or why you'd like to have it.  On Friday, Feb. 6, 2015 we will look for those hashtags and choose someone at random to win! You will have until Monday to claim the book, if you win, or we will choose a different name at random on Monday.
Please do feel free to share on Facebook or any other social media!  Remember- #LostDragons
You may find them!
If you'd like to purchase the book you can find it here- Dynamite Entertainment