What fun I had chatting this evening with Award-winning and National Bestselling Author, Angie Daniels!  Writing both African American and Interracial romances, Angie isn't afraid to take her readers on a journey of sensual escapades, heated nights, and sexy conversations…And yes folks, Angie did have on the 5-inch heels this evening!
A free spirit who isn't afraid to say what's on her mind or even better, write about it, since strutting onto the literary scene…in five-inch heels…she's been capturing her audience's attention with her wild imagination and love for alpha men. The RT Reviewer's Choice Award winner has written over twenty-five novels for imprints such as BET Arabesque, Harlequin/Kimani Romance and Kensington/Dafina and Kensington/ Aphrodisia Books. She also received an Emma Award for Favorite Erotic Romance, for A Delight Before Christmas. She began her road to publication in 2001. Her newest release, Claiming What's Mine, is Volume 2 in The Sexy Simmons Series!
Book Blurb:
Christmas will never be the same again… When Liberty Roth decided to have a baby on her own, she never expected the father to appear at her door step, four years later, demanding his parental rights. The gorgeous man doesn't have a legal leg to stand on, but after a little male persuasion, Liberty decides Chance needs a father in his life and eventually agrees to visitation. She just isn't prepared for the instant attraction. Attorney Darnell Simmons loves the bachelor life, so imagine his surprise when he discovers a desperate decision he made in college actually resulted in a child. Refusing to allow his son to be raised without a father, Darnell decides seducing the sexy aerobics instructor is a risk he's willing to take. Hot nights… steamy passion… has them longing for so much more.
Click on the book cover image for link to upcoming interview!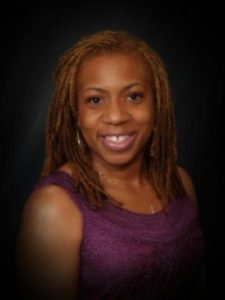 Connect with Angie Daniels on Social Media:
www.angiedaniels.com
www.facebook.com/authorangiedaniels
www.twitter.com/AuthorAngieD
Great Erotic Fiction!