JUSTIN'S BODY OF WORK, Book 2,  in The Underwood's of Napa Valley from Janice L. Dennie series is scheduled to be released on May 15, 2015.  I decided to describe the wine country for those who have never heard of Napa Valley.  It is a region in Northern California filled with vineyards, wineries, fine restaurants, quaint bed and breakfasts, spas, boutiques and art galleries.  
In the series, the Underwood brothers have inherited the character DNA of their male ancestors, a line of old fashioned southern gentlemen who took great pride in protecting their families.  The matriarch of the family, Henrietta Underwood, wants to marry off all five of her adult grandchildren to loving spouses. She has dubbed each one with a character trait.  As the eldest brother, Kenton Underwood is "the protective one."  He's protective of his family and environment, and stays busy running his family's winery.
Kenton has no room for love until he meets sexy, understated, Briana Rutledge, who finds a special place in his heart. The next brother, Justin Underwood is "the strong one." He's the passionate civil rights attorney, a modern day knight in shining armor, who fights to protect the woman he loves in the court of law.
But, Ashley Jacobs, has a family secret that prevents her from totally committing to Justin. There are three more siblings in the series who have their stories to tell.  The Underwood's of Napa Valley series takes a look at a family that enhances love and relationships in the wine country, and changes personalities forever.

More About Justin's Body of Work (The Underwood's of Napa Valley Book 2)
Ashley Jacobs relishes in providing her customers with a soothing and healing environment at her day spa in the Silverado area of Napa Valley.  She maintains her even temper and peace of mind, avoiding anger at all costs.  But when she faces a vicious lawsuit, from someone she least suspects, her peace of mind comes to a complete halt.
Justin Underwood is a successful attorney with a stellar resume and a body of work that consists of winning civil rights cases for the disenfranchised.  The moment he hears Ashley's sultry voice and feels her gentle touch, he finds comfort simply by being in her presence.  He becomes hopelessly drawn to the siren with the sexy bedroom eyes.  But Ashley has a family secret that prevents her from totally committing to Justin.  After taking her case, he watches her coast along, with her head in the clouds, turning a blind eye to the facts of her lawsuit. Can Justin get Ashley to commit to him, and open her eyes to the facts surrounding her lawsuit?  Can Ashley overcome her family's secret that prevents her future happiness?
About the Author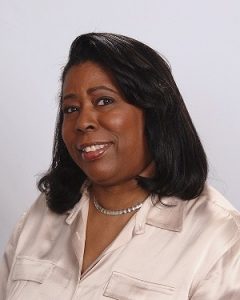 Romance readers everywhere are enamored of Janice L. Dennie's handsome heroes and feisty heroines as they tumble breathlessly in love among the pages of exciting stories set against the backdrop of California's Napa Valley Wine Country.  With a luxuriant voice and style reminiscent of the great romance writers, Ms. Dennie's romances are dishes of luscious ice cream with candy sprinkles that keeps readers coming back for more of her smooth literary desserts!
Born to a military family that settled in San Francisco, California, where Ms. Dennie attended elementary, middle and high school.  She later graduated from California State University, Hayward, with a Bachelor of Science in Business Administration.  Ms. Dennie worked for a federal agency until retiring in 2011.
Ms. Dennie wrote and published two novels that launched her into the limelight of the romance industry.  Since her retirement, Ms. Dennie has returned to her first love—writing romance novels that have readers reaching for her books time and again as she delivers love stories featuring beautiful, independent women and tall, dark and dangerous men.  Ms. Dennie has made a big splash in a big pond—not bad for a woman who read her first romance novel at 21!
Determined to enjoy her life as she writes her way to the top of the bestseller lists, Ms. Dennie enjoys watching football with her husband, Gregory, and fun visits with her family.  Yet she still has time to travel, volunteer in her community, garden, and read her beloved romance novels!
Stamped with her signature of excellence, Ms. Dennie's latest series, THE UNDERWOOD'S OF NAPA VALLEY are heartwarming romances woven into the gorgeous tapestry of the wine industry, its lush vineyards and the elegant men and women who still believe in the power of love!  To learn more about Janice L. Dennie and her books, visit www.JaniceDennie.com and indulge in delicious claret of literary pleasure!

Amazon.com Author Page:  http://www.amazon.com/author/janicedennie

JANICE L. DENNIE ON SOCIAL MEDIA
Website:           http://janicedennie.com
Twitter:            https://twitter.com/jdennieauthor
Facebook:        https://www.facebook.com/JaniceDennieAuthor
Pinterest:          https://www.pinterest.com/janicedennie/kentons-vintage-affair
Goodreads:      https://www.goodreads.com/author/show/578414.Janice_L_Dennie
Reprinted with permission from Black Pearls Blog.