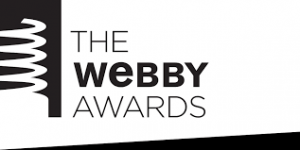 It is awards season for books, websites and all things literary. Right now, you can cast your vote at the Webby Awards website for your favorites. The Webby Awards is an international award 'honoring excellence on the Internet.'
The awards are sponsored by the International Academy of Digital Arts and Sciences and their judging body. Once these judges have selected what they consider the top nominees in each category, the site opens so the public/Internet users can cast their vote. Since 1996, The Webby Awards have selected those sites that highlight how great the Internet can be.
"This year's Nominees are moving Internet culture – and society – forward through their sophisticated technology, sleek user design, and social influence. Each of this year's Nominees are raising the bar in their respective categories and we are excited for the public to weigh in with their votes for this year's Webby People's Voice Winners," said executive director, David-Michel Davies.
The awards will be presented on Monday, May 18, and the ceremony will be available on demand on May 19 on the official Webby Awards site. Head over and vote now!