USA Today Bestselling Author, Kennedy Layne knows how to follow her dream, and do what makes her happy. She also knows how to hold your attention with danger, a little intrigue, and lots of desire! I chatted with Kennedy this evening about her latest novel, Igniting Passion, Book 3 in the Red Starr Series.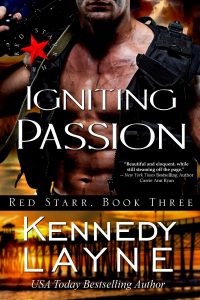 Book Blurb:
Risking everything… 
Aaron "Stick" Scott spent twelve years of his life protecting his country. He diffused well over fifteen hundred bombs during the course of his military career, expecting each one to be his last. Luck had a huge part in his survival but it was fate that had a laugh at his expense by having a woman shatter his heart.
Playing it safe…
Simone Laurent's career as a cultural attaché wasn't exciting by any means, but she did love promoting the culture of her homeland. What she hadn't anticipated was getting caught up in political war where her life would be at risk. Her situation goes from bad to worse when the man she left behind is the only one who can save her.
Igniting Passion…
Stick's hostage rescue mission becomes sidetracked when he's ordered to protect the one woman who couldn't handle his job. Seeing her in the light of day brings back memories they'd both rather soon forget, but it's the long evenings together that lights a fuse neither one can ignore. Will their reignited passion survive the highly explosive danger that's coming their way?
Series Description: Red Starr HRT is a paramilitary hostage rescue team that was originally formed years ago by two retired Marine Master Sergeants. Upon the death of Catori Starr's husband, Brendan "Red" O'Neill, she took a much needed hiatus to deal with her guilt and all consuming grief. Two years later Starr is clawing her way back and ready to lead a fresh team of five cherry-picked former Force Recon Marines. Red Starr HRT takes cases the FBI and other agencies won't touch, from domestic assignments bordering on the grey edges to missions abroad against savage terrorist regimes. Follow along as Kennedy Layne conveys each of their stories as they work together on high risk rescues that lead them down perilous paths of passion, intrigue and suspense…
Click on the book cover image above to hear the podcast of Kennedy's interview.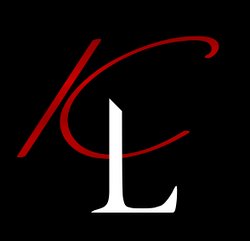 Connect with Kennedy on Social Media:
www.kennedylayne.com
https://www.facebook.com/kennedy.layne.94
Great Romantic Suspense!