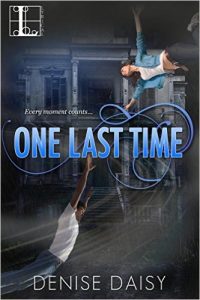 When it comes to love, time is all they need…
Averie is just trying to hold her life together and make enough money to stay afloat. What started out as an attempt making her rent, by working as an extra on the catering staff at the historic Faulkner mansion, quickly turns into subbing as the 14th dinner guest, which inadvertently turns into being the 13th guest smack in the center of a room with sordid and macabre history. Eerie how the harder you try to change fate, the more often you're walking right into it…
Until this day Averie has never set foot on the Faulkner, estate let alone step into the old historical mansion. The reason being, it was the site of a massacre in the late 1800s. Legend goes that Mr. Faulkner found out about an affair between his daughter and a slave on his plantation and that the family and dinner guests hung the slave right out in the front yard and went back to their festivities. Unbeknownst to the family, Faulkner's daughter, driven to despair over her lover, hung herself in the cupola of the mansion. Before the family could discover the tragedy, the brothers of the hanged slave came for vengeance and massacred the entire dinner party.
Tonight's dinner party, originally an investment pitch to eradicate the house's history by converting to a boarding school, should have a different outcome. However, Averie finds that their host has far more in store for his guests. In the ensuing chaos, Averie and another (insanely handsome) guest, Quillan, are transported back in time to one month before the massacre.
In just a few short weeks, Averie must find the courage to do more than just try to survive. Together, Averie and Quillan must uncover the truth about the Faulkner family and try and stop the murders. Ultimately, there is more hanging in the balance than anyone ever knew. Can Averie put her fears aside long enough to change the past and find life in the place she fears the most?
About the Author: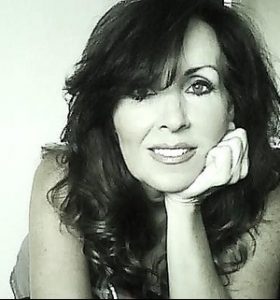 Born and raised in Tennessee, Denise Daisy sets her stories in the Deep South. In addition to writing, Denise enjoys directing for the theater, and has brought to the stage many wonderful stories, from The Legend of Pocahontas to Great American Tall Tales. To Denise, there is nothing more thrilling than bringing characters to life, whether on stage, behind the camera, or in the pages of her books. In her free time, she enjoys spending time with her four daughters, watching fireflies in the evenings, dreaming up her next story, and inspiring others.
Visit Denise online
One Last Time is available at: amazonkindle, Apple, Google,Kobo, Nook