It was a zany show tonight, with a few technical difficulties, but A.C. Arthur and I muddled through just fine! We chatted about all sorts of things, including an ominous neighbor's cat on her front porch, and of course her new novel that will be released as an E-book on September 15th.  Her latest novel, The Alpha's Woman, is a steamy Shape Shifter novel in Claimed by the Mate, Volume 1.  This paranormal offers readers two exciting stories, by not one, but two bestselling authors, in one novel.
Book Blurb:
THE ALPHA'S WOMAN (A Wolf Mates Novel) by A.C. Arthur
Kira Radney is all delicious curves and strong will and has no desire to be a subservient mate. When a member of her father's pack attempts to make her his mate by force, Kira has no choice but to flee. The last thing she wants is to submit to any male and their pack. But when her escape attempt leads her straight into the arms of an alpha wolf-a sexy, dangerous, protective alpha-Kira must fight against her need to be free, and her secret desire to be controlled…
FERAL PASSIONS (A Feral Passions Novel) by Kate Douglas
Welcome to Feral Passions, a luxurious private resort nestled in a preserve and staffed by dangerously sexy men, making it a haven for women who want to get away from it all. But Feral Passions is a front for a deeper, sexier secret-it's a hunting ground for these men. Men focused on meeting each woman's every need. Men who are also the beautiful wolves running wild…and who are looking for mates.
Chereza Dubios is more comfortable solving math equations than she is with her voluptuous body and meeting men. But when her younger sister and best friend trick her into vacationing at Feral Passions, Cherry finds herself attracted and torn between two men who find her curvy body and intelligent mind irresistible. Two men who share a secret-they want to share her.
Click on the book cover image above for the link to the upcoming interview!
Connect with A.C. Arthur on Social Media:
www.acarthur.net
https://www.facebook.com/ac.arthur
https://www.twitter.com/@ACArthur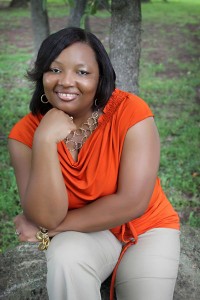 Great Paranormal Fiction!