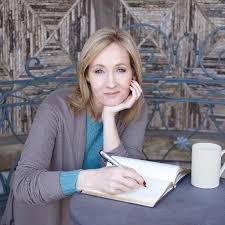 During a recent interview the BBC Radio, bestselling author J.K. Rowling revealed that she has been working on a new children's book. She didn't elaborate on any details, and in fact, it was a slip of the tongue that lead to the news when the author was being interviewed regarding her novel written as Robert Galbraith.
Rowling said in the interview:  "Actually, I have written part of a children's book that I really love so I'm definitely going to finish that and I have ideas for other adult books…I sometimes worry I'll die before I've written them all out. That's my mid-life crisis."
You can listen to the radio interview by following this link.