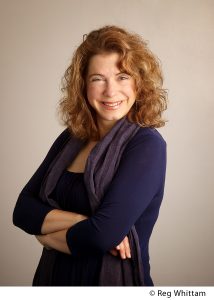 Behind the Words: With Mary Sharratt, author of The Dark Lady's Mask: A Novel of Shakespeare's Muse
This week we welcome Mary Sharratt to Reader's Entertainment. Mary writes epic historical fiction that swirls around real woman of the time period. Welcome Mary, tell us a bit about yourself. Where you're from, where you live?
I was born and raised in Minnesota, but have been a globetrotter from the age of 21. I studied in Germany and lived there for over a decade. In 2002, after a brief interlude in California, I moved to the Pendle region of Lancashire in northern England and have made my home there ever since. To complete the international theme, my husband is Belgian and my horse is Welsh!
How long have you been writing?
For as long as I can remember. As a kid I was always writing stories—they usually involved horses! Now I write historical fiction—my first novel, Summit Avenue, was published in 2000—and most of my novels manage to sneak in a cameo appearance of my beloved Welsh mare, Miss Boo, aka Queen Boudicca.
Briefly describe your writing day.
I get up early in the morning—sometimes frightfully early—and write until my brain starts to turn into something that resembles cauliflower. Then I eat lunch—sometimes frightfully late. Afterward I go to the stableyard to take care of my horse. Shoveling horse manure every day is very grounding for me as a writer. Otherwise I can live too much in my head. I get some of my most inspiring breakthroughs for my fiction while riding. Miss Boo is my equine Muse!
Tell us about your latest release?
The Dark Lady's Mask: A Novel of Shakespeare's Muse is drawn from the dramatic story of the groundbreaking Renaissance poet, Aemilia Bassano Lanier (also spelled Lanyer).
The highly cultured daughter of an Italian court musician, Lanier was the first English woman to aspire to a career as a professional poet by actively seeking a circle of eminent female patrons to support her. She may have also been Shakespeare's mistress and the Dark Lady of his sonnets, although we can't ultimately prove this.
My intention was to write a novel that married the playful comedy of Marc Norman and Tom Stoppard's Shakespeare in Love to the unflinching feminism of Virginia Woolf's meditations on Shakespeare's sister in her essay A Room of One's Own. How many more obstacles would an educated and gifted Renaissance woman poet face compared with her ambitious male counterpart?
In The Dark Lady's Mask, I explore what happens when a struggling young Shakespeare meets a struggling young woman poet of equal genius and passion.
Where did you get the idea from?
My explorations and research into the lives of Renaissance women compelled me to write this book. This coming April 23 marks the 400th anniversary of Shakespeare's death with worldwide celebrations to mark his legacy. But what about the women? Why don't we hear more about Shakespeare's female contemporaries—literary pioneers like Aemilia Bassano Lanier, Mary Sidney, and Mary Wroth? The Dark Lady's Mask is my humble attempt to redress the balance.
Would you share one detail from your current release with readers that they might not find in the book?
For my Dark Lady's Mask book tour, I'm donning Elizabethan drag in homage to Shakespeare's strong, crossdressing heroines, such as Rosalind in As You Like It. In my novel, Aemilia occasionally dresses in male attire to gain the freedoms that only men in her era enjoy.
Who has been the most difficult character for you to write?
William Shakespeare. Readers can get very, very contentious when you write fiction about a historical icon like Shakespeare. Because, in essence, writing believable fiction means taking great cultural icons off their pedestals and humanizing them, giving them the same yearnings and foibles as the rest of us mortals.
If you could be one of your characters for a day which character would it be? Why?
I feel I've inhabited each and every of my protagonists' skins by virtue of writing about them. The creative process plunges me into a whole other world that feels absolutely real while I'm immersed in it. When my writing session ends, I feel a sense of dislocation to emerge back in the twenty-first century!
What are you working on now?
My new work-in-progress, Ecstasy: A Novel of Alma Mahler, is about another accomplished, creative woman who was overshadowed by the men in her life. Once an aspiring young composer, Alma Schindler was celebrated as the most beautiful girl in Vienna. The great Gustav Mahler fell in love with her at first sight, but it was Mahler's demand that Alma give up composing as a condition of their marriage that gave rise to her shocking and radical transformation into a woman who insisted on living life on her own terms, her own woman to the last.
We all know how important it is for writers to read. Are there any particular authors that have influenced how you write and, if so, how have they influenced you?
I adore the work of Louise Erdrich. It's so masterful the way her writing evokes an entire landscape and a cast of unforgettable, utterly unique characters who live inside you forever. More recently I've fallen in love with Elena Ferrante's passionate tales of the lives of women and girls in mid-twentieth century Naples.
I would love to meet Aemilia Bassano Lanier face to face and share an Italian meal and Veneto wine with her while imbibing her poetry and wisdom.
Do you have a secret talent readers would be surprised by?
My superpower is leading my horse out of the field without a halter or lead rope. Miss Boo follows me out the gate, then walks sedately beside me all the way back to her stall.
Your favorite go to drink or food when the world goes crazy!
Chocolate! Dark Chocolate. Every writer needs chocolate.
What is the one question you never get asked at interviews, but wish you did? 
What's the "higher purpose" of the fiction you write? Is it merely to entertain, or do you have some deeper goal in mind?
My purpose and calling as a writer is to write women back into history. To a large extent, women have been written out of history. Their lives and deeds have become lost to us. To uncover the buried histories of women, we historical novelists must act as detectives, studying the sparse clues that have been handed down to us. To create engaging and nuanced portraits of women in history, we must learn to read between the lines and fill in the blanks. I hope my novels can draw these strong, intelligent women out of the shadows and into the spotlight.
Mary, thank you so much for joining us today.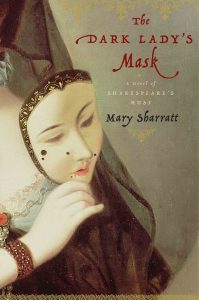 Shakespeare in Love meets Shakespeare's Sister in this novel of England's first professional woman poet and her collaboration and love affair with William Shakespeare.
London, 1593. Aemilia Bassano Lanier is beautiful and accomplished, but her societal conformity ends there. She frequently cross-dresses to escape her loveless marriage and to gain freedoms only men enjoy, but a chance encounter with a ragged, little-known poet named Shakespeare changes everything.
Aemilia grabs at the chance to pursue her long-held dream of writing and the two outsiders strike up a literary bargain. They leave plague-ridden London for Italy, where they begin secretly writing comedies together and where Will falls in love with the beautiful country — and with Aemilia, his Dark Lady.
Their Italian idyll, though, cannot last and their collaborative affair comes to a devastating end. Will gains fame and fortune for their plays back in London and years later publishes the sonnets mocking his former muse. Not one to stand by in humiliation, Aemilia takes up her own pen in her defense and in defense of all women.
The Dark Lady's Mask gives voice to a real Renaissance woman in every sense of the word.
You can purchase The Dark Lady's Mask: A Novel of Shakespeare's Muse at:
Amazon
About the Author: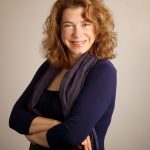 The author of five critically acclaimed novels, Mary Sharratt is an American who has lived in Germany and England for more than two decades. A passionate Shakespeare enthusiast, her explorations into the hidden histories of Renaissance women compelled her to write The Dark Lady's Mask. She lives in Lancashire, England.
Visit Mary online at:
Website
Facebook
Goodreads
Twitter