If you're looking for a little spice, and a lot of personality, don't miss the show this Thursday, May 12th at 6pm EST! My guest will be the unforgettable, National Bestselling author, Zuri Day! She'll sit down with me to chat about her upcoming Contemporary Romance, Sapphire Attraction (The Drakes of California).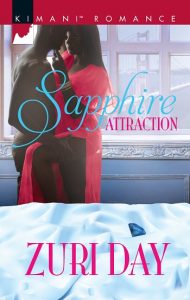 Book Blurb:
Fire and ice… 
Real estate mogul Ike Drake Jr. likes women the way he likes his cars—polished, sophisticated and reliable. Quinn Taylor, meanwhile, is as fiery and unpredictable as the red Corvette she drives. From the moment she roars into Paradise Cove, music blasting, they're like oil and water. And when a judge rules that Quinn must work off the damages in Ike's office after she broadsides his sedan, the tension between them escalates…before exploding into raw desire.
Quinn's unconventional ways are ruffling feathers in this picturesque town. Yet there's something compelling about the place—and about powerfully strong, steady Ike. Simple chemistry won't be enough to bridge the gap between them, especially with a determined ex-girlfriend waiting in the wings. It'll take the kind of trust that requires putting your heart on the line to secure a glittering, priceless future…
Click on the book cover for details on Zuri Day's upcoming interview!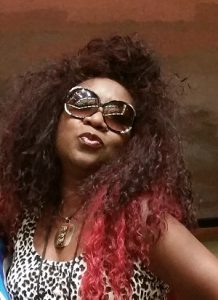 Great Contemporary Romance!