The hit musical Hamilton has taken Broadway by storm, and the rest of the country is following close behind. The production tells the story of founding father Alexander Hamilton in a fresh way, incorporating hip-hop music, rap, and a diverse cast. The writer, Lin-Manuel Miranda, also performs the title role of the musical, and his parents are actually both from Puerto Rico.
Hamilton has become a huge success in the theater world, but is also making great strides in the classroom. Many high school and middle school teachers are incorporating the play into their lessons with great success and getting their students interested in history in ways they didn't think were possible.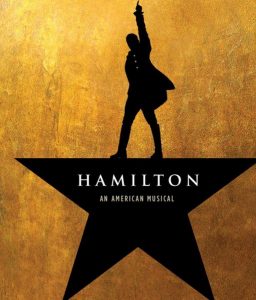 Hamilton Takes Some Artistic "Liberties"
Aside from the obvious artistic components of musicals, such as characters bursting into song or well-choreographed dance numbers, Hamilton also trades varying degrees of historical accuracy for a more dramatic and cohesive story. One example includes the firing of Alexander Hamilton from his position as Secretary of the Treasury. In the play he was fired from the position, but in reality he simply resigned.
There are a number of historical inaccuracies in the musical, and someone with an online master in history may be able to spot them with ease. But for the common man, the musical offers a fresh and modern way to learn about the story of Alexander Hamilton and other founding fathers.
A New "Secret Weapon" in the Classroom
For many teachers throughout the country, Hamilton is a godsend. History classes throughout the country are incorporating the musical into their lessons and are inspiring students to take an active interest in the story of the founding fathers.
Many teachers are giving projects based on the musical, such as having kids write and perform rap battles to perform in class. More than being a simple songwriting exercise, these rap battles require students to delve deep into historical research, and students are more than happy to comply.
Crafting a Narrative of Diversity
Critical reception of Hamilton has been largely positive and many cite the musical's diversity-related themes as making the play of vast importance to today's society. The diverse cast and storytelling style helps to remind us that the United States is truly, "of the people, by the people," and "for the people".
Hamilton is already a great Broadway success, but its influence will likely continue to grow in media and education. Despite some historical inaccuracies and artistic liberties, the play manages to be a great educational tool and an enjoyable production that is incredibly relevant to today's complex world.