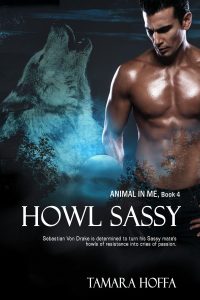 Update: Lisa was unable to join us tonight, but we hope she will be able to visit at a future date. Thank you to guest author Susan Boles for joining us at the last minute!
Listen in next Tuesday night June 28th on Book Lights where host Debra Parmley will be chatting with paranormal romance author Tamara Hoffa about her shape shifter series, The Animal in Me and her latest release, Howl Sassy, book four in the series.
Blurb for Howl Sassy:
Most shifters are lucky to find one true mate in life. A hundred years after the murder of his first mate, the Goddess gifts Sebastian Von Drake with a second match. However, his sassy mate resists their union. Her past hold secrets she doesn't want to share.
Alice Miller is drawn to the stick in the mud wolf like no one she's ever met before, but she can't mate him and risk everything. Why won't he take no for an answer?
Danger, intrigue, traitors, spies, and secrets…combined with the irresistible passion of a shifter for his mate. Bastian will claim Alice, come hell or high water. No matter how much the sassy wolf howls.
.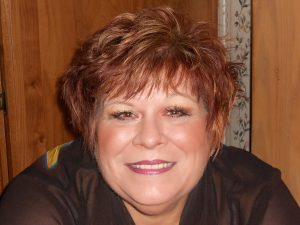 About Tamara:
My best friend calls me "her Fairy Godmother," but I feel more like Cinderella. After over twenty-five years of living a typical life, I now live my dreams and I create them too.
Nothing is better than creating a brand new world from a blank piece of paper. Breathing life into characters and watching their stories unfold—I am truly blessed.
I live in on eight acres in middle Tennessee with my husband, my dad, one of my three children, two dogs and three cats. I am privileged to have two precious grandsons.
When I'm not on my computer or reading my kindle, you'll usually find me in the kitchen. I love to cook! If I'm not there, I'm on the fields, watching my grandsons' soccer or baseball games.
It's never too late to chase your dreams. I'm proof you can catch them, even if arthritis slows you down. Who knows, your own Fairy Godmother may be just a dream away.
For more about Tamara Hoffa visit www.tamarahoffa.com
and the host of Book Lights, Debra Parmley at www.debraparmley.com
Book Lights – Shining a light on good books!