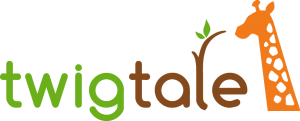 Have a great family event you want to save forever, and you want it to be more than just a photo? Well, there's an app for that.
Twigtale just announced the release of a storyboard app "which allows users to create digital stories by uploading their photos to custom templates. The app was designed to help busy families document special occasions."
They offer a line of templates for some of life's most popular events: Family Trip, Graduation, Baby's First Day, Baby's First Year, Birthday Party, A Day at and Celebration. Additional templates are planned.
The app works very simply with users uploading their pictures to selected templates. They also offer simple editing, and custom colors to their template backgrounds. Once finished, users can share the storyboard with others – the digital version is free, or they can purchase printed copies. Soft cover copies are currently $19.99, and hardcovers are $29.99 each.
CEO of Twigtale Bobby Benfield said in their press release: "As a dad, I know how important it is to document those truly special but fleeting family moments, from the birth of your baby to weekend getaways. Today I'm forced either to post a few scattered photos to social media sites or spend hours trying to make something that truly captures the significance of the event. So, I usually do nothing, and my photos stay unused on my phone. Now with the launch of Storyboard, we relieve the gridlock that comes with starting from scratch and make it much easier for busy parents to create high-quality and meaningful keepsakes on-the-go.
The Storyboard app is available to download for free on the iTunes App 
You can learn more here: https://vimeo.com/172054915