It was a blast chatting with Award-winning author, Wendy Sand Eckel tonight! Aside from the fact that I got to chat with her about the Eastern Shore and our dual love for Maryland, being on the water, and the daunting Bay Bridge! It was also great to talk about her latest novel, Death at the Day Lily Cafe, and her incredible book covers! In book two of the Rosalie Hart Mystery Series, Rosalie Hart returns to the Chesapeake Bay in this delightful traditional cozy mystery series with to-die-for recipes and small-town charm.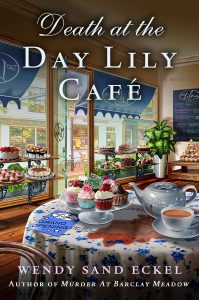 Book Blurb:
Rosalie Hart had finally opened the café of her dreams. Decked out with ochre-tinted walls and stuffed with delicious organic fare, the Day Lily Café is everything Rosalie could have hoped for. But not five minutes into the grand opening, Doris Bird, a dear and trusted friend, cashes in on a favor–to help clear her little sister of a first degree murder charge.
With the help of her best friend and head waiter Glenn, Rosalie is on the case. But it's not going to be easy. Unlikable and provocative, murder victim Carl James Fiddler seems to have insulted nearly everyone in Cardigan, and the suspect let grows daily. And when Rosalie's daughter Annie gets caught in the crossfire, the search for the killer becomes personal.
Click on the book cover image above for the link to the Podcast of Wendy's show!
Connect with Wendy Sand Eckel on Social Media:
http://www.wendysandeckelauthor.com/
www.twitter.com/WendySandEckel
www.facebook.com/wsandeckel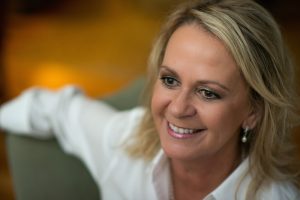 Wendy Sand Eckel
Great Cozy Mystery!