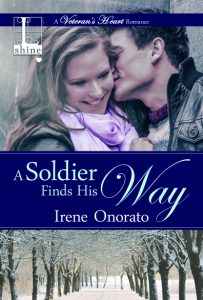 So, What Do You Do For A Living? by Irene Onorato 
"So, what do you do for a living?"
The question seems to be a kick-starter for dialogue when meeting someone for the first time. The awkwardness of the moment melts when you have something, anything, to talk about.
Recently, at a social gathering, I was intrigued by a man who said he was a retired U.S. Air Force fighter pilot. His Vietnam era Top Gun stories (yes, really) had me, and a small gathering of others, riveted to his every word. By far, he'd had the most interesting career of anyone in the room. None of us had ever flown at supersonic speeds, and not a single person in the room had ever had a missile fired at them.
"So, what do you do for a living?" someone asked me later that evening.
Not wanting to bore her with details of my career as a radiation protection technician in a nuclear power plant, which seemed rather ho-hum when compared to being a fighter pilot, I simply said, "I'm retired, and now I'm pursuing a career as a writer of romance novels."
Amazingly enough, she didn't squeeze a social yawn out of her eyeballs and walk away. Instead, her eyes widened and she said, "Really? I've always wanted to write a book."
I'm meeting more and more people with the same aspirations. We all want to leave an indelible mark on the fabric of time. Something to say, I was here. Here are my thoughts, hopes, and dreams.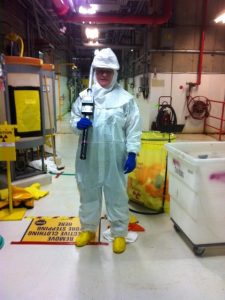 In 2015 I landed a three-book deal with Kensington Publications' Lyrical Press. A Soldier Finds His Way, the first installment of my Veteran's Heart series will make its debut on October 11, 2016. In the story, fate throws Special Forces Lieutenant Edward Giordano and first-year schoolteacher Audra Lorenzo together and locks them in a remote cabin during a raging blizzard. Sparks fly, but the road to happily ever after is rife with detours and obstacles.
The next books in the series will carry forward the stories of two men from Lieutenant Giordano's spec ops unit; one, a wounded warrior who was medically discharged after being severely injured in a rocket-propelled grenade attack, the other a flirty hunk who can't seem to settle on any particular girl until he meets… I'll say no more. You'll have to read it to find out.
I wish I could finalize my conversation with the woman at the party and tell her how much I'm enjoying my post-radiation-protection life. I would be happy to write for the rest of my days and never again have to see the inside of a nuclear power plant, carry a radiation detection meter, or wear another set of anti-Cs (anti-contamination clothing.) If by chance I ever get back into the nuclear industry, it will be to save the world…in my next novel.
A Soldier Finds His Way by Irene Onorato
Sometimes getting lost is the best way home . . .
After a painful youth spent in foster homes, Special Forces soldier Edward Giordano has all but given up on love. Returning to New York from a dangerous mission in Costa Rica with no one to welcome him home, he knows he must find a way through his bitterness and embrace faith, or he's destined for misery and loneliness. But he never expects that saving someone else's life might help him save his own…

Audra Lorenzo is a first-year school teacher with a bright future. All she's missing is a man to share her happiness. Her father wants her to rekindle her relationship with her ex-boyfriend, but she can't stop thinking about the handsome, kind, and courageous soldier who rescued her from a near-deadly car accident…
Edward too, has not stopped thinking of Audra. After making peace with God and with his difficult past, he's ready to re-connect with her and reveal his feelings. Edward knows that opening his heart will mean risking pain, but he's prepared for whatever comes—from a perilous deployment to Audra's meddling father…
"Heartfelt . . . really makes one stop and think about the power of love and exactly what it's capable of. Tender and sweet." –RT Book Reviews
ABOUT THE AUTHOR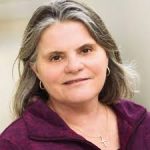 Irene Onorato was born and raised in Bronx, New York. Her father, a first-generation American whose parents were born in Italy, was an Army veteran who had served with the 178th combat engineers during WWII. He told numerous stories of battles, hardships, tragedies and triumphs. The glimpses he gave into the hearts of many American warriors would later become the inspiration for much of Irene's writings.
In 1972, a few months after graduating high school, Irene met James Onorato, a soldier who had just returned from Vietnam. After dating two weeks, they married, raised three children, and are still happily married today.
Irene and James, both radiation protection technicians, retired from the nuclear power industry in 2014 and reside in Louisiana with their cats, George and Henry.
You can find out more about Irene at:
Social media:
Author website: https://ireneonorato.com
Facebook: www.facebook.com/AuthorIreneOnorato/
Twitter: www.twitter.com/IreneOnorato
Goodreads: https://www.goodreads.com/IreneOnorato
Buy Links: