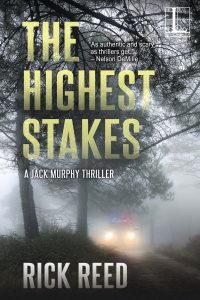 Meet Thriller Author Rick Reed
A little known fact about me:
Phoenix Arizona is my birthplace. Although I haven't resided there since the age of 4, it still has special meaning for me. I was born at St. Joseph Hospital. My dad worked for the Arizona Republic Newspaper, my mom stayed home putting out fires, gluing fur back on our cat, etc., so basically she had her hands full raising me. My godfather was a Hopi Medicine Man. I guess because my parents suspected I would need one sooner or later. She was right. I became a serial killer thriller writer.
Why write thrillers?
Writing thrillers is less legally complicated than true crime, plus, no one gets hurt. Thrillers also allow me to bring my years of experience (and I've had quite a few interesting years) to bear on the stories. It allows me to talk about my life as a cop, in an abstract fashion, and acts as therapy. At the end of the day when I close my laptop I can slide back into my normal life, conscience clear.
Travel:
Thrillerfest. New York. 2011. My wife and I were walking on 42nd Street when I spotted a Scotch tasting. Of course I tried it out. After throwing down all four samples of Scotch, one after the other, the salesman said, "which one could you possibly have liked best." We had a good laugh. I said, "With Scotch, after the first sip it all tastes the same."
Research:
Whatever I haven't experienced I find a person or persons who have. I've traveled to all of the locations I write about, and have talked to everyone from CEO's to street people. I try to keep current on new law enforcement, court, and medical changes and issues, and welcome email enlightening me further. Having said that, some things are just made up. Lying is a writer's stock in trade. I'm a good liar.
Do you use any real people or events in your books?
Funny you should ask. The answer is yes and yes, but I change the names to protect the innocent. And the statute of limitations hasn't run out on some of these 'events'.
In one book, THE COLDEST FEAR, I wrote about a 'foot pursuit' I assisted in by using my car. I could hear the slap-slap-slapping of this fleeing felon's feet as he was in headlong flight attempting to avoid the police pursuit. I backed into an alleyway, rolled my window down and waited for the right moment. When he was reaching me I gunned the engine, pulled out across the sidewalk and the suspect went sprawling across the hood of my car. I handcuffed him, sat him on the ground leaning up against my car and we waited for uniformed officers who came up out of breath. My car can run faster than I can. (No one was hurt, just a little embarrassed.)
Character Pool:
I spent 4 years working as an investigator/probation officer for a Circuit Court judge. Then 6 years running warrants and working inside the County lockup. Add another 20 years on the Evansville Police working in Juvenile, Bunco-Fraud, Burglary, Violent Crime, Homicide, and Internal Affairs. I once spent an hour talking to a woman who was convinced she was the Mother of God and she had been on a 50 thousand year mission. Now she was going to kill our Mayor. I convinced her she was supposed to come and see me to be debriefed. I told her that her mission was over. She left crying with relief. (I also got her counseling and psychiatric help.)
There are a million more stories in the Naked City; this is only one of them.
Here's a Sneak Peek at THE HIGHEST STAKES:

Detective Jack Murphy Is Back—on the trail of a criminal mastermind who kills for profit and tortures for pleasure.
In Jack Murphy's experience, the killers who blend in are the hardest to catch. But none are as elusive—or efficient—as Mr. Smith. A man of average height, weight and build, Mr. Smith is as ordinary as his name. Which makes it easy for him to get close to his targets. To kill without conscience. To use every weapon at his disposal to raise the stakes in a global game of terror and death. Mr. Smith is no ordinary killer. But Jack Murphy is no ordinary cop . . .
Buy Links:
http://www.kensingtonbooks.com/book.aspx/33904
About The Author: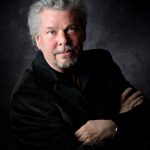 Sergeant Rick Reed (Ret.) is a twenty-plus-year veteran police detective. During his career he successfully investigated numerous high-profile criminal cases, including a serial killer who claimed thirteen victims before strangling and dismembering his fourteenth and last victim. He recounted that story in his acclaimed true-crime book, Blood Trail. Reed spent his last three years on the force as the Commander of the police department's Internal Affairs Section. He obtained a Masters Degree and upon retiring from the police force, took a fulltime teaching position with a community college. He currently teaches Criminal Justice and writes thrillers. He lives in Evansville, Indiana, with his dog, Belle, and his two cats, Hannibal and Clarice.
Website: http://www.rickreedbooks.com/