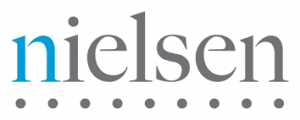 The holidays were good for books sales. In a report released by Nielsen BookScan, book sales increased 21% the week prior to Christmas. That is after a decline in sales around Thanksgiving. The genres with the largest boost were juvenile fiction with an increase of 25% and adult non-fiction seeing a 24% increase.
The best-selling juvenile book was Diary of a Wimpy Kid: Double Down by Jeff Kinney with over 130,000 copies purchased. This was closely followed by perennial best-seller J.K. Rowling, who had four books on the bestseller list, including Fantastic Beasts and Where to Find Them coming in at 125,000 copies. Ms. Rowling's four books sold over 300,000 copies the week of Christmas.
In adult non-fiction the bestselling title for the holidays were Killing the Rising Sun by Bill O'Reilly and Martin Dugard and The Magnolia Story by Chip and Joanna Gaines, with both selling in the 100,000 copy range.
A great trend to continue for 2017.