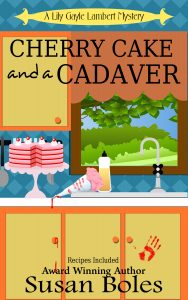 Tune in Tue. April 4th 8:30 p.m. EST when host and romantic suspense author Debra Parmley chats with cozy mystery author Susan Boles about Cherry Cake and a Cadaver, book two in her Lily Gayle Lambert mystery series and about Book Stock Memphis 2017. The annual fundraising event for the Benjamin L. Hooks Central Library in Memphis, TN features forty authors of mixed genres at the big book signing in Memphis, TN. Tune in to find out more!
Listen here Tue. April 4th at 8:30 p.m. eastern!
About Cherry Cake and a Cadaver:
Book 2 in the award winning Lily Gayle Lambert Mystery series. Lily Gayle and the gang set out to find a killer after local baker Luxen Natolovich is found dead days before the grand opening weekend at the new Bed and Breakfast in town, Midnight Dragonfly. As Lily Gayle deciphers the clues around Luxen's death she uncovers a conspiracy of lies and half truths that could very well be tied to a refugee camp in Mississippi during World War II. The deeper Lily Gayle digs, the deeper the conspiracy runs, and the closer she comes to being the killer's next victim.
What people are saying:
Ms. Boles has a good sense of mystery, and using clues to lead the reader down the right path to guessing the outcome, if the reader is paying close attention.
~Lisa Ks Book Reviews
Ms. Boles is a master baker of cozy mysteries. The multiple story elements are mixed together just right and make Cherry Cake and a Cadaver a worthy addition to the series and a tasty read in its own right.
~Back Porchervations
This is a very light weight cozy. I appreciated the sassy southern mature characters.
~Laura's Interests
Loved this story. The characters are always well done and the setting described where the reader thinks they are in the story.
~Babs Book Bistro
I thoroughly enjoyed Cherry Cake and a Cadaver.
~My Journey Back
The premise of this story is so interesting and I enjoyed the read…
~Maureen's Musings
It was well-written, cohesive, a lot of fun to read, and the mystery of it all kept me guessing until the end.
~Rainy Day Reviews
This book really pulls you in and makes you really wonder who killed Luxen and why?
~Community Bookstop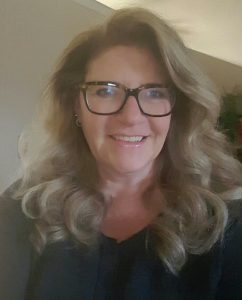 About Susan:
Susan calls McNairy County, TN her home ground even though she has moved away. It was here, at Bethel Springs Junior High School that she began her writing career with two friends. They formed their own little writers group that was so secret they were the only ones who knew it existed. She still has some of the stories they wrote carefully preserved in a loose leaf binder and tucked away for safety.
She has worked in retail management, briefly for the Census Bureau and for many years in the investment/insurance industry in the regulatory compliance arena. All of which are left brain activities. So she exercises her right brain activity with reading and writing…just to keep both sides even.
Reading has been a passion since she was very young. As a toddler, her mother read to her from her 'baby books' and her Mother tells a story about her holding one of them upside down and 'reading' by repeating the story verbatim from memory.
Cherry Cake and a Cadaver isthe second book in the Lily Gayle Lambert Mystery series. Death of a Wolfman, the first book in the series, won the New Apple solo medal for mysteries for 2016. The series is set in the fiction north Mississippi town of Mercy. Her previously published romantic suspense novel, Fated Love, is a contemporary paranormal romantic suspense (with a twist of paranormal) set in Memphis, TN and is short listed for the Chanticleer Chatelaine award for 2016.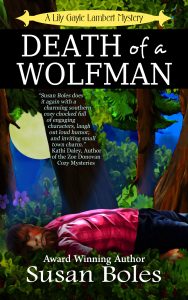 Buy links for Cherry Cake:
Book Lights – shining a light on good books!