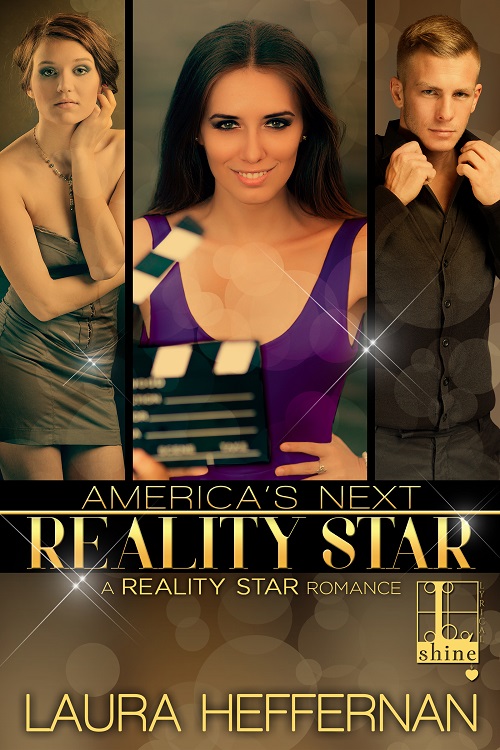 AMERICA'S NEXT REALITY STAR by Laura Heffernan and The Games She Plays
Every spring, three hundred acquaintances and I come together what many of us fondly call "Christmas." Calling this trip a pilgrimage would be only a mild exaggeration. The location varies, but the purpose is always the same. Beginning Friday afternoon, we'll lock ourselves up in a hotel for approximately forty-eight hours. Board game manufacturers from all over the world submit new games for this event. Our job is to learn, play, review, and score the games before seven o'clock Sunday morning. Each player is given a list of thirty board games that we must play, which works out to about forty-five minutes per game (depending on how much we want to sleep). Some of the more hardcore gamers (including some of my closest friends) devote themselves to playing all sixty, giving themselves less than half an hour per game. Sound intense? It is. But it's also the highlight of my year.
These aren't your childhood board games. I'm not talking about Life, Parcheesi, or Clue (although Clue remains one of my all-time favorite games, for sentimental reasons). Last year's Top 5 ranked games included a race with an ever-changing board; a game where players roll dice to claim tokens; a railroad-building strategy game, a skyscraper-building strategy game; and a game where artists strive to gain influence at the World's Fair in Chicago. In addition, I played role-playing games, card games, games of chance, and a race game where players played famous scientists who built their own steampunk-themed vehicles (and sometimes accidentally blow them up). I rarely stop when I hit thirty. Last year, I played forty-seven games of the total sixty present. Like with books, not every game is for me. But with the right group of people, every game can be an enjoyable experience.
In the past few years, I've attended Mind Games in Austin, Chicago, and San Diego. This year, I'm excited to be traveling to Washington, D.C. in April. I try to give myself time before or after the conference to meet with friends, family, and writers in the area, or to explore the area. Board games opened up a whole new world to me. Not only do they allow me to travel and meet new people, but it's how I relax. During Mind Games, my phone is off. I'm not worried about contracts or deadlines or whether my agent will like my latest idea. I don't write a single word. I may even be too tired to read. All I'm worried about is finishing my thirty games, and getting to spend time with some of my closest friends while doing it. And if I finish early, I may even play some favorite games again. Work is important, but play is necessary for the soul.
AMERICA'S NEXT REALITY STAR/Laura Heffernan

Twenty-four-year-old Jen Reid had her life in good shape: an okay job, a tiny-cute Seattle apartment, and a great boyfriend almost ready to get serious. In a flash it all came apart. Single, unemployed, and holding an eviction notice, who has time to remember trying out for a reality show? Then the call comes, and Jen sees her chance to start over—by spending her summer on national TV.
Luckily The Fishbowl is all about puzzles and games, the kind of thing Jen would love even if she wasn't desperate. The cast checks all the boxes: cheerful, quirky Birdie speaks in hashtags; vicious Ariana knows just how to pout for the cameras; and corn-fed "J-dawg" plays the cartoon villain of the house. Then there's Justin, the green-eyed law student who always seems a breath away from kissing her. Is their attraction real, or a trick to get him closer to the $250,000 grand prize? Romance or showmance, suddenly Jen has a lot more to lose than a summer . . .
You can purchase AMERICA'S NEXT REALITY STAR at:
Amazon: http://amzn.to/2lGHrmr
BN: http://tinyurl.com/ANRS-BN
Kobo: http://tinyurl.com/ANRSKobo
iBooks: http://tinyurl.com/ANRS-iBooks
Google Play: http://tinyurl.com/ANRS-Google
About The Author: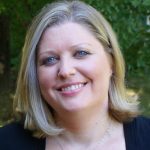 Laura Heffernan is living proof that watching too much TV can pay off. When not watching total strangers participate in arranged marriages, drag racing queens, or cooking competitions, Laura enjoys travel, baking, board games, helping with writing contests, and seeking new experiences.  She lives in the Northeast with her amazing husband and two furry little beasts.
Author Links:
Website: www.lauraheffernan.com
Twitter: www.twitter.com/lh_writes
Facebook: www.facebook.com/lauraheffernanbooks