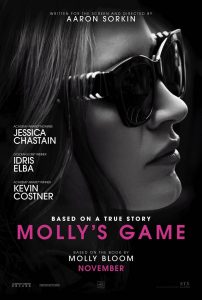 "I'm Molly Bloom," are the first words off the new trailer for Molly's Game. Aaron Sorkin's directorial debut was based on a memoir of the same title published under ItBooks and HarperCollins. Jessica Chastain, who plays the titular character, continues, "Do you know about me?"
People do, and even more certainly will, once the movie premiers in theaters on Christmas Day. The film has already done the rounds at film festivals, while the book has been out since 2014. As of writing, the film maintains a 7.4/10 rating on IMDb and 87% on Rotten Tomatoes, while the book enjoys 3.61 stars on GoodReads. It's a story of so much glamor and intrigue that it's hard to believe at first that it's all true – but it is.

Bloom had turned from an Olympic hopeful to future Harvard law student, to center of the world's most exclusive poker game. She then got arrested, indicted, fined, and eventually set free to write a tell-all novel that's been adapted into a film.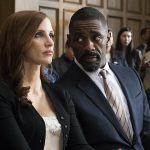 As for what drove her to write her memoir, Bloom explained that there were a couple of reasons. First, she felt that the world of high-stakes poker was also where she learned good and bad lessons she thought she could share with others. Second, she felt that she needed a platform to straighten out a lot of inaccuracies that were going around in the press.
Indeed, writer-director Sorkin echoes the second point. "She was not the woman the tabloids made her out to be," he told Deadline's Joe Utichi. "There was much, much more to her than that."
From paper to film
So how exactly did the book make it to the big screen? It happened through a common friend. Sorkin revealed that it was Bloom's lawyer who reached out and asked him to read the book.
"I saw her as a very unique movie heroine," Sorkin shares, "and thought there was an interesting way to tell her story." He goes on to explain that the entire story was even bigger than what made it into the book – packed with secrets and details as it already was. The ideas for the film's screenplay all rushed to him at the parking lot after meeting Bloom.
After writing the script and going through potential directors with producers Mark Gordon and Amy Pascal, it was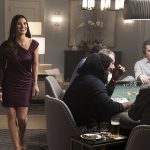 concluded that Sorkin himself would be sitting in the director's seat. Hollywood's new director expressed gratefulness for the opportunity, and shares that he wouldn't have had it any other way.
When the BBC asked Bloom just how much of the film's story was real, she jokes that Sorkin gave her a few extra points for her LSAT (law school exam). "But for the most part, he made a movie that was very rooted in the truth," she explained.
Life after poker
So what's next for the former princess of poker?
After completing 200 hours of community service and paying a fine, Bloom has gone back home to Colorado. She says that despite the power and wealth of her gambling years, she felt an emptiness that she now wants to fill with a purposeful life. She intends to work with female entrepreneurs to help them succeed in male-dominated industries as she once did – but this time, on the right side of the law.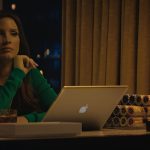 Readers, audiences and poker enthusiasts alike will have to wait to see how far it will go. Nevertheless, many have already predicted that the film will stand up to classics such as The Hustler (1961) and the original Ocean's 11 (1960), both of which have made it into Brian Koppelman's list of best ever poker films. After all, the film has already garnered several awards thus far and may well be on its way to winning more.
At the end of the day, the book and its film adaptation tell the story of how one young woman gained and lost her place at the poker table. Her tale shows how life can have an interesting way of rewarding those who play their cards with courage.