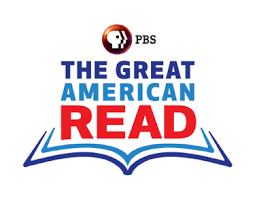 The Great American Read is an 8-episode documentary coming this summer from PBS. The series will focus on 'reading in American culture." A panel of experts in literature, as well, as authors and celebrities will be featured in documentary.
A few of the authors scheduled to appear in various episodes are: Margaret Atwood, Jason Reynolds, Junot Diaz and Diana Gabaldon.
From the PBS press release:
THE GREAT AMERICAN READ is an eight-part television and online series designed to spark a national conversation about reading and the books that have inspired, moved, and shaped us. The series will engage audiences with a list of 100 diverse books. Audiences are encouraged to read the books, vote from the list of 100, and share their personal connections to the titles.
THE GREAT AMERICAN READ premieres Tuesday, May 22 at 8/7c on PBS stations with a launch special, kicking off a summer of reading and voting. Then in the fall, seven new episodes of the series will air as the quest to find America's most beloved book moves into high gear. Episodes from the series will feature appearances by celebrities, athletes, experts, authors, and everyday Americans advocating for their favorite book.
Viewers of the series will have the opportunity to vote on the books, and the series will reveal the "100 best-loved books," culminating in a top ten list to be aired during the final episode in October.