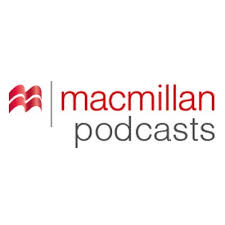 Macmillan Podcasts announced a new partnership with Literary Hub today. Beginning tomorrow, LitHub will feature all transcripts of Macmillan's new podcast But That's Another Story, hosted by Will Schwalbe, bestselling author of The End of Your Life Book Club and Books for Living.
On his podcast, Schwalbe invites notable guests— writers, artists, comedians—to tell stories of the books and the moments that have shaped their lives. As Madeleine L'Engle is famed for writing: "A book, too, can be a star, 'explosive material, capable of stirring up fresh life endlessly.'" But That's Another Story launched in February 2018. Guests have included Pachinko author and National Book Award finalist Min Jin Lee, National Public Radio host Sam Sanders, and writer and illustrator Mari Andrew.
Episode four will feature Josh Gondelman, comedian and writer on Last Week Tonight with John Oliver. "I'm eager to share these stories on LitHub, which is a beloved destination for people who love books," said Schwalbe. "Sharing written transcripts from these conversations is important as it will provide greater access—particularly for those who are hearing impaired." But That's Another Story releases new episodes every other Friday morning and is available on Apple Podcasts, Stitcher, and all podcast platforms.
You can find transcripts on LitHub.com starting on April 6, 2018. The show is represented by Midroll Media. — Praise for But That's Another Story on Apple Podcasts "When you're in the mood to FEEL your love for books, listen to But That's Another Story."
"This is more than just a find-a-new-book podcast. This is a podcast that tells the stories of others." "Wholly satisfying, in cozy, this is a treat, sort of way."
"This podcast feels like a wonderful extension of Will's "Books for Living. It's a treat to hear others tell the stories of those books that changed their lives. I look forward to hearing more."
About Macmillan Podcasts Macmillan Podcasts produces podcasts for a diverse array of readers and listeners. In conjunction with our best-selling authors and book imprints our network brings you on-demand audio content of the highest quality. From sci-fi and true crime to literature and self-help, we believe in the power of podcasting to tell engaging stories, share fascinating facts, and connect with fans through this intimate medium.