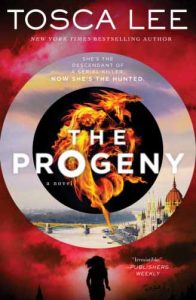 Reader's Entertainment welcomes Tosca Lee to our blog. Welcome Tosca, tell us a bit about yourself. Where you're from, where you live? Do you have one of those day-jobs?
I'm a full-time writer and city girl who, just two years ago married a farmer and single father of four. So today I live on a farm with my husband and the three kids still at home (all boys!).  Even our new puppy, whom you can see on my Instagram, is a boy. The only other female here is our black Labrador, Charlie.
How long have you been writing?
Gosh, really most of my life. I was first published in third grade, believe it or not, but didn't actually start writing professionally until I was 22, when I joined the staff of a computer magazine. My first (published) novel released in 2006 and my 10th relases this coming January.
Briefly describe your writing day.
The days that I'm writing (I don't write every single day), I throw on my sweatpants, grab my coffee, and show up at my desk where I procrastinate long enough to give myself the side-eye and decide it's time to buckle down. I like to pray before I write.
Tell us about your latest release?
The Progeny is the story of Emily Porter, who is living a quiet existence in the North Woods of Maine after having the last two years of her memory erased… only to realize she's being hunted as one of the descendants of the "Blood Countess" Elizabeth Bathory—and that everything she erased to protect is what she now needs to survive.
Firstborn takes up in the exact moment that The Progeny leaves off, with her lover in peril and Emily—who now knows her real name is Audra—racing to save him and everyone else she holds dear.
Are your characters entirely fictitious or have you borrowed from real world people you know?
The Progeny and Firstborn, which make up The House of Bathory duology, is about the fictitious modern-day descendants of real historical figure Elizabeth Bathory, the "Blood Countess," who lived in the late 1500s and is best-known as the most prolific female serial killer of all time. Yikes!
Would you share one detail from your current release with readers that they might not find in the book?
While researching The Progeny and Firstborn, I learned I'm distantly related to Elizabeth Bathory. Creepy, huh?
Who has been the most difficult character for you to write? (Any of your books)
They all present their challenges, but one of the hardest for me to start was Judas Iscariot. I'm known for writing in first person, so it was a daunting thought to slip into the skin of the infamous betrayer.
If you could be one of your characters for a day which character would it be? Why?
Honestly, given all the things I put them through, I'm not sure I'd want to be any of them! But it might not be so bad to be the Queen of Sheba for a day, right?
You've written quite a bit of Biblical fiction, what was the inspiration behind those titles?
Writing the story of a fallen angel was something that just kind of occurred to me one day and that night, before I knew it, I'd sketched out forty pages. The idea to write Eve's story just kind of happened that way as well, and when I sold the book that would become Demon: A Memoir and they asked what else I had, I found a scribbled page in a drawer and said, "I have this!" It eventually became the prologue to Havah: The Story of Eve. Iscariot was suggested to me by my first editor. And after working for years on Judas' story, I just wanted to be a girl again. So I wrote The Legend of Sheba about the mysterious Queen of Sheba.
Can you tell our readers a bit about your collaborative writing with Ted Dekker? How did the partnership come about, and will there be additional books?
It started when I reached out to Ted for an endorsement blurb for the second edition of Demon: A Memoir. Turns out, my name had already been brought up by his team as a potential collaborator. So we talked, the agents did their thing, and a couple years later Forbidden, the first book of the Books of Mortals series, released. Now that the trilogy is finished, we don't have plans for more; we're both pretty stacked with our own projects.
You've made a leap to writing YA books, what inspired the transition?
I think it's an exciting, dynamic genre with equally exciting, dynamic readers. I love writing about the transition to adulthood and all the accompanying challenges—and then throwing in a few life-and-death situations (you know, in case new adulating isn't hard enough).
All writers are readers. Are there any particular authors that have influenced how you write and, if so, how have they influenced you?
I find that when I look back, it's individual books that have impacted me the most. The Mists of Avalon by Marion Zimmer Bradley. Interview With the Vampire, by Anne Rice, whom I adore. Memoirs of a Geisha, The Red Tent… I'm I awe of how evocative and lyrical each of these works are, the mastery of these authors.
If you could have dinner with any writer living or dead, who would it be and why?
Anne Rice. She's such an inspiration and I feel like she'd have wonderful stories to tell through the evening!
Do you have a secret talent readers would be surprised by?
Well, I used to be a concert pianist and a classical ballerina. I still dance, if only because it's the only discipline this body understands. Beyond that, I'm one heck of a drawer and closet organizer. I can organize a junk drawer like nobody's business.
Your favorite go to drink or food when the world goes crazy!
Greasy burgers and wine. Which probably shouldn't be a thing, but it is for me.
What is the one question you never get ask at interviews, but wish you did? Ask and answer it.
What's the best part of this job?
Getting to meet, hug, and listen to my readers. Seeing their faces and learning their names. I love them, I am in awe of them, and I am grateful to each and every one of them.
EXCERPT FROM THE PROGENY:
I'm twenty-one years old and my name doesn't matter
because it's about to be erased forever. 
When you wake up, you remember nothing. Not your name, or where you were born, or the faces of the people you knew. Just a single warning written to yourself before you forgot it all:
Emily, it's me. You.
Don't ask about the last two years… Don't try to remember and don't go digging. Your life depends on it. Other lives depend on it.
By the way, Emily isn't your real name. You died in an accident. You paid extra for that.
You start over in a remote place with a new name, a fresh life. Until the day a stranger tells you you're being hunted for the sins of a royal ancestor who died centuries before you were born.
You don't believe him, until they come for you. Now you're on the run.
Every answer you need lies in a past you chose to erase. The only thing you know for sure is that others are about to die and you need those memories back.
But first, you have to stay alive.
Filled with adrenaline, romance, and reversals, The Progeny is the present-day saga of a 400-year-old war between the uncanny descendants of "Blood Countess" Elizabeth Bathory, the most prolific female serial killer of all time, and a secret society dedicated to erasing every one of her descendants. A story about the search for self, filled with centuries-old intrigues against the backdrop of atrocity and hope.
Praise:
"Irresistible…" —Publishers Weekly
"Kept me on edge from the first page until the last." —#1 NYT bestselling author Jobie Hughes
"Intriguing and romantic—I literally couldn't put it down." —#1 NYT bestselling author Jennifer L. Armentrout
"Nonstop action and star-crossed romance." —Booklist
"A great choice for readers who enjoy their psychological thrillers with a historical twist." —Library Journal
***
Buy links: http://toscalee.com/product/the-progeny/
***
 "Superior storytelling." –Publishers Weekly
"One of the most gifted novelists writing today."
–Steven James, bestselling author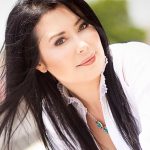 Tosca Lee is the award-winning, New York Times bestselling author of the House of Bathory duology (THE PROGENY and FIRSTBORN), ISCARIOT, THE LEGEND OF SHEBA, DEMON: A MEMOIR, HAVAH: THE STORY OF EVE, and the Books of Mortals series with New York Times bestseller Ted Dekker (FORBIDDEN, MORTAL, SOVEREIGN). A notorious night-owl, she loves watching TV, eating bacon, playing video games and football with her kids, and sending cheesy texts to her husband.
Thank you so much for talking with us. Readers, if you'd like to know more about Tosca and her writing, please visit her online at:
Website: http://toscalee.com/
Facebook: @AuthorToscaLee
Instagram: @ToscaLee
Twitter: @ToscaLee
Snapchat: @ToscaLee
Pinterest: @ToscaLee