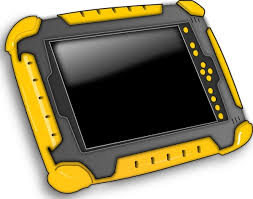 Recent research conducted by YouGov has found Gen Z – those between the ages of 8 – 11 have the highest percentage of readers using tablets at 74%. The percentages go down for older kids, only 67% of 12 – 14 year olds are using their tablet daily. For older teens, 15 – 17 the number drops to 52%. The tablets listed in the research included iPad, Amazon Fire, and LeapFrog Epic Tablet.
Here are data points from the survey.
47% of children prefer to read a physical book versus 21% who would rather read on their tablets
27% like reading a real book and on their tablets equally
Of children who don't own a tablet yet, 9% say they it's at the top of their wishlist and 25% reveal it's high their list but say they want other things more
What type of things are Gen Z kids doing on their tablets? Watching videos and music is the most popular but I was surprised to learn that 38% of them are reading ebooks.