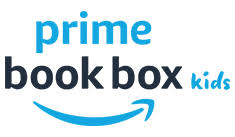 Amazon has rolled out a new Prime Book Box. It's subscription service aimed at kids. Here are the details:
Story time just got better with Prime Book Box, a subscription that delivers hand-picked children's books every 1, 2, or 3 months. Discover new favorites that inspire a love of reading—new adventures await in every box!
Prime Book Box saves you up to 35% off List Price, and provides the best value on books sold by Amazon.com.
What's in a Prime Book Box? Each box contains 2 hardcover books or 4 board books. 
We curate highly rated books our customers love and our Amazon Books Editors couldn't forget.
Our Editors read thousands of books every year to find selections your reader will enjoy again and again. You'll discover new releases, classics, and hidden gems tailored to your reader's age.
Below are just a few examples of the books you could receive.