Update Sept. 27, 2018
We reached out to Goodreads with the question as to why such a high rise in new members from around the world and have heard back from them.  The rise appears to be organic in and of itself, but the increase for some authors has to do with Goodreads outreach for authors who are active on the site.  The increase came from a program that recommends new-comers to Goodreads follow authors on its list.
More and more we're seeing interaction on Goodreads from authors and from readers and the "Seige" is more like an "Evolution", which we're always happy to see in the book world!
_______________________________________________________________
In the last few days, we noted a rise in the number of new accounts following authors on Amazon-owned Goodreads.com.  At first, it was five or ten, but today, Sept. 21, 2018, there were fifty such new accounts that had started following at least one author that we know of.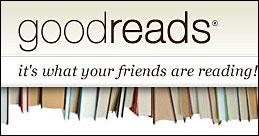 It's easy to see the accounts are new as they profiles are not developed yet.  To see a mass amount of new profiles should send up a red flag to anyone, but certainly to Amazon who owns Goodreads.  Amazon has fought fake accounts for some time on its Amazon.com site.  This article in The New York Post from last year gives some insight into the problem there that I'm sure we'll see now on Goodreads.
Why is this happening?  It's hard to say.  Normally, it all circles back to Spam.  Either to deliver ad via groups, Goodreads email or other such postings or it can be used to sell reviews and other offerings that might be beneficial to sales, branding or marketing.  If someone controls 1000 profiles, what might someone (individual or agency) pay to have those 1000 "people" give positive reviews or suggest a book for a list?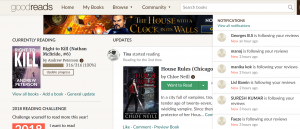 Why now?  We've reached out to Goodreads and asked them to look into this issue.  They are looking into it, but thus far, we haven't been given an answer.  When they send an answer we will update this article, so be sure to check back next week.