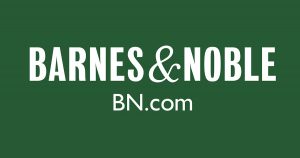 (From BN Press Release)
Barnes & Noble, Inc. announced that its Board of Directors has decided to enter into a formal review process to evaluate strategic alternatives for the Company. This decision follows expressions of interest from multiple parties in making an offer to acquire the Company, including from the Company's Chairman, Leonard Riggio.
The Board of Directors has appointed a Special Committee of independent directors, comprised of Mark Carleton, Paul Guenther, Patricia Higgins and Kimberley Van Der Zon, to lead the strategic review process. The Special Committee will be advised by independent legal and financial advisors. Mr. Riggio has committed to support and vote his shares in favor of any transaction recommended by the Special Committee. There can be no assurance that a transaction will be consummated.
The Company further notes that it has observed rapid material accumulations of its stock by a party or parties that cannot be identified. In light of the impending strategic alternatives process and such share accumulations, the Board also announced the adoption of a short-term Shareholder Rights Plan. The adoption of the Rights Plan is intended to maximize the likelihood of a successful outcome for the strategic alternatives process.
Under the terms of the Rights Plan, the rights will expire on October 2, 2019. In the absence of further action by the Board and subject to certain exceptions, the rights will be exercisable if a person or group, without Board approval, acquires 20% or more of Barnes & Noble's Common Stock or announces a tender offer which results in the ownership of 20% or more of Barnes & Noble's Common Stock. If the rights become exercisable, all rights holders (other than the person triggering the rights and related parties) will be entitled to acquire preferred shares equivalent to Barnes & Noble's Common Stock at a 50% discount.
The rights will trade with Barnes & Noble's Common Stock, unless and until they are separated upon the occurrence of certain future events. Barnes & Noble's Board may terminate the Rights Plan or redeem the rights prior to the time the rights are triggered. Further details of the Rights Plan will be contained in a Form 8-K to be filed with the Securities and Exchange Commission.
"If they can pull something out to save the company that would be great, but they have a real uphill climb," said Craig Johnson, president of Customer Growth Partners. "They've hung in there despite Amazon and all the rest of it. But the bookstore that solely sells books and periodicals is unfortunately a relic of the past."
The Board of Directors is being advised by Guggenheim Securities, LLC as its financial advisor and Paul, Weiss, Rifkind, Wharton & Garrison LLP as its legal advisor. Advisors to the Special Committee will be disclosed at a later date.