Have you listened in to our Book Lights podcast yet? Every Tuesday we shine a light on great books and chat with authors from every genre!
If you missed Lisa Kessler's interview with Christopher Rice, you can listen in here: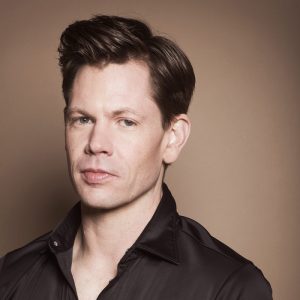 http://www.blogtalkradio.com/circle-of-seven/2018/03/13/book-lights-radio-with-lisa-kessler-presents-nyt-best-seller-christopher-rice
They talked about his new series starting with BONE MUSIC, the upcoming Vampire Chronicles television series, plot bunnies, aliens, and more!
Christopher Rice Bio:
By the age of 30, Christopher Rice had published four New York Times bestselling thrillers, received a Lambda Literary Award and been declared one of People Magazine's Sexiest Men Alive. His two novels of dark supernatural suspense, THE HEAVENS RISE and THE VINES, were both finalists for the Bram Stoker Award. He recently entered the erotic romance genre with three works in all new series called The Desire Exchange. They include THE FLAME, THE SURRENDER GATE and KISS THE FLAME. His debut novel, A DENSITY OF SOULS, was published when the author was just 22 years old. A controversial and overnight bestseller, it was greeted with a landslide of media attention, much of it devoted to the fact that Christopher is the son of famed vampire chronicler, Anne Rice.
You can learn more at his website: http://www.christopherricebooks.com/ 
And for more about host Lisa Kessler visit http://Lisa-Kessler.com
Book Lights – shining a light on good books!