Amazon's New Look Inside Feature: Good or Bad?
Want to read pages of an upcoming book you've been waiting for that include chapters throughout the book?  Amazon has had their Look Inside feature adjusted for some authors and it allows for readers to see pages throughout the book, minus the final pages.  You might read the first three chapters and then the next six, it changes.  As a matter of fact, refresh your browser and you'll find different pages are available and/or missing. 
Our understanding is that this experience is to mimic that of a reader walking into a brick and mortar store and thumbing through whatever pages he/she wants to look at.  But, is this comparison truly fair? For example if a reader were to start reading a book and stay there for a couple of hours, would bookstore staff question that?  Or encourage it?  We asked a couple of bookstores for their feedback and are awaiting responses, and will have those in a follow-up article. 
Since so many pages can be easily screen captured from a device or computer, would a similar experience be okay in a brick and mortar store should a reader pull out their phone and start taking pictures of several pages throughout a book? Again, we will post these responses in an upcoming article. 
As an experiment, we noted the missing pages and did the math. It was only 20% of the book. But, then we noticed that by refreshing the page or using an alternate browser, different pages became available or were missing.  Still, only 20% was shown, but with some alternate new/missing pages showing.
At no time did we find an example of the final chapters being available. This seems like a safety catch for potential pirating, but what about spoilers within pages that are available?  If a reader wants an answer to a question left from a previous book in a series and that is answered within the exposed pages could that affect book sales? If a spoiler is given halfway through the book and those are pages randomly chosen by Amazon to show readers what would keep that spoiler from being shared?
For readers, we wonder if this experience does encourage them to purchase a book? Are they excited to see additional pages through the entire book or are they concerned they may see potential spoilers?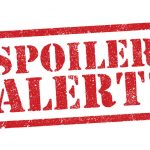 Upon further investigation, which includes sampling and not an exhaustive search, we were left with more questions.
None of the authors who are with an Amazon Publishing imprint had the new Look Inside feature.
These Amazon authors DO NOT have the new Look Inside feature:
Robert Dugani – The Eighth Sister
Charlie N Holmberg – Smoke and Summons
Kendra Elliot – A Merciful Fate
Nor did the self-published books we looked at.
Kristen Ashley – FREE
Corinne Michaels – If I Only Knew

Only books from other publishers that were from known bestsellers appeared to have this new feature.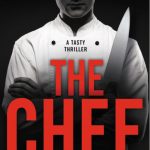 These authors have the new Look Inside program
Karen Rose- Say You're Sorry
Christine Feehan – Vengeance Road
James Patterson  – The Chef
Claire Adam – Golden Child
Whitney Scharer – The Age of Light
Not all bestsellers were though. Some had turned off the Look Inside feature entirely.  
Bestsellers with NO Look Inside offered to date:
Nora Roberts Connections in Death due out 2/5/19
Jill Abramson Merchants of Truth 2/5/19
Angie Thomas On The Com Up 2/5/19
We would like to know how Amazon is choosing who they will apply this new feature to and when we'll start to see it applied to their imprints. Are self-published authors choosing how the Look Inside feature will work, or is that determined by Amazon?
We still have questions and will pose them to Amazon, but would like to know your opinion of this new feature? Is this great for encouraging readers to buy a book? Is this a fair comparison to a brick and mortar experience?