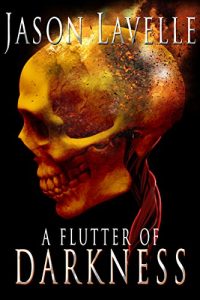 A FLUTTER OF DARKNESS
A Horror Collection By Michigan's own, Jason LaVelle!
Released and published by Three Furies Press!
Sold through Amazon internationally in Ebook and Print Format!
A flutter is a gathering of butterflies. Elegant, ethereal, inspiring joy and wonder. But not all butterflies feed on flowers and light. Some are drawn to decomposing bodies and trickling pools of blood. Some, are drawn to darkness.
This collection of short stories and novellas is the perfect place to admire those creatures. Whimsical and beautiful, splattered with terror, these stories show the darkness that lays hidden within us all.
A chilling buffet of bite-sized terror that will leave you wondering what you might have done in the same position." —Tosca Lee, NYT bestselling author of THE LINE BETWEEN
"In A Flutter of Darkness, LaVelle crafts not just one fun universe but a multiplicity of them. Clear writing, fun concepts, and an eye for detail make this one a keeper!"   Michaelbrent Collings, Bram Stoker Award finalist and bestselling author of Terminal and This Darkness Light
Reader's Favorite: 5 star Review
"In A Flutter of Darkness, everyday occurrences become anything but ordinary, dreams become nightmares, and whimsical beginnings morph into dramatic and often violent horror. LaVelle's writing style varies with each of the stories, but one skill is constant among them all… his ability to lead the reader into the mind-boggling, yet believable characters and situations that are never as they originally.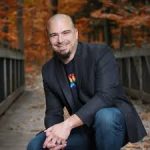 ABOUT THE AUTHOR:
Jason LaVelle is an author and photographer from West Michigan. When he's not spending time with his beautiful wife and four children, LaVelle works at a veterinary clinic, helping animals of all kinds. With his two pugs, Dragon and Mr. Sparkles, his Chihuahua, Mari, and his annoying dachshund, Lady, LaVelle pretty much lives in a zoo. After he's done playing with the dogs and tucking the kids into bed, LaVelle ventures down into the basement, where his tortoiseshell cat, Leah whispers in his ear like a demonic muse, forcing him to explore the paranormal world inside his mind.   Host of the Raven Podcast, the Unafraid Podcast, and Co-host of Spilling Ink, Jason is in and around the media at all times.
To request additional review copies or an interview with Jason LaVelle, please contact Mickey Mikkelson at Creative Edge Publicity: mickey.creativeedge@gmail.com / 403.464.6925.    We look forward to the coverage!