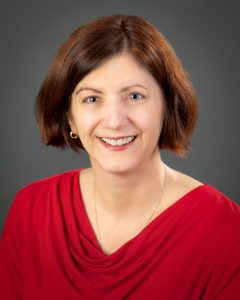 Hi J.L. and welcome to Reader's Entertainment. Let's start with the synopsis of your book CON ME ONCE!
When Frank Lambda, a bumbling superhero wannabe, witnesses a mob hit gone wrong, he ends up running for his life. Enter the mysterious Keira, whose secret academy claims to turn wannabes like Frank into real heroes. Frank knows a con when he sees one. But desperate for an escape, he joins three other recruits for training in Las Vegas. Against the backdrop of a thousand spandex-clad cosplayers Keira's true agenda—a multimillion-dollar heist from her mobster brother—is exposed. With their lives and a fortune at stake, Frank and his team of diverse misfits fight to become the heroes they always wanted to be.
What do you feel is the most unique aspect of your story?
The trio of cosplayers meet La Famiglia meets the Irish mob. It's quite a combo – fireworks ensue.
Tell us about your main character(s).
The book has six key characters, but the hero's journey belongs to Frank Lambda, an asthmatic superhero wannabe. Like Clarisse Starling from Silence of the Lambs, Frank's trying to save all the little lambs—in his case, his South Philadelphia neighbors—as penance for failing to save his mother and baby brother from his abusive father. He learns, however, that real heroes don't need capes to make a positive impact.
What genre(s) is this and who do you think will enjoy reading it? (type of audience)
Con Me Once is hard to plug it into a specific genre. From a bookstore standpoint, I'd call it suspense or action/adventure. But it has crime and mystery elements with more than a touch of noir. As far as audience: ages 16 – 50  – anyone who loves geek, pop, and comic culture.
Have you received any feedback on it yet, and if so, what was it?
I have – advanced reviews have been awesome. Here are two examples:
"Con Me Once combines the fun of Marvel with the darkness of DC and the mafia drama of Scorsese." HP Holo, author, The Wizard's Way
"Con Me Once is a fast-paced ride full of entertaining characters, rich settings, and a plot that will keep you on the edge of your seat until the very end. Mob bosses, spy tech, and caped crusaders abound, but the real heart of this story is a friendship that has stood the test of time. Clear your schedule–once you start, you won't want to put it down." Sarah Stephens, author, It Was Always You
Tell us something about yourself that most of your readers may not know.
I used to play accordion. Badly.
What's next for you?
I'm writing my first paranormal mystery, and wow—is it challenging. Stay tuned.
Where can people interact with you and find out more about you and your books?
I feel like I'm everywhere:
www.Amazon.com/author/jldelozier
Thank you so much for joining us today!!!