Twyla Turner on Reader's Entertainment Radio with Patricia W. Fischer.
Novels with Curves…Celebrating our beautiful imperfections!
Genres:
Contemporary RomanceRomantic Suspense
Born in Joliet, Illinois, author Twyla Turner was instantly enamored with all things entertainment and yearned for something "more".
She wrote her first story in the 3rd grade and fell in love with creating a whole world from my mind.
On her journey to become the next Oprah, she majored in radio/television with a minor in creative writing, then taught English in Japan for a year followed by, four years in Long Beach, California where she set her first book, Star Struck.
After a mentally awakening trip to Sedona, AZ, her ravenous want to write more about amazingly strong women with fabulous curves hit her like a ton of bricks.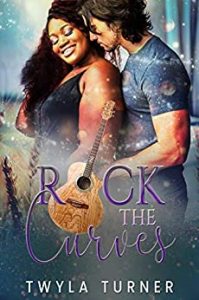 To date, she's penned 13 novels and 2 novellas that combine her love of romance and travel, mixing in her own struggle with body image and the male species. Her Damaged Souls Series was a 2015 Amazon Bestseller.
She is a champion for the underdog. She writes BBW and Interracial Erotic Romance (Romantica). To date, she has 17 published works, 15 full-length novels, and 2 novellas. Her brand and motto: Novels with Curves…Celebrating our beautiful imperfections!
Her latest release, Rocking the Curves, is out now. You can find her at FB, Instagram, Twitter, & Bookbub.
Radio Show Host Patricia W Fischer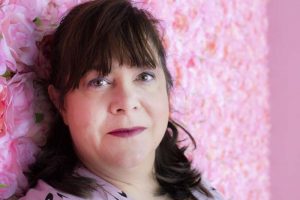 After working as a trauma/critical care nurse for a decade, Patricia W. Fischer left the medical field and put her journalism degree to work and those multiple medical stories came in handy.
For the past twenty years, she's penned stories for parenting, entertainment, and professional nursing websites as well as Chicken Soup for the Soul series and The American Journal of Nursing.
Since 2015, Patricia's been a monthly contributor to San Antonio Living as a book picks expert and in 2017, she added radio host to her resume with Readers Entertainment Radio.
To date, she has nine romance books published.
You can reach her on Facebook (Patricia W. Fischer), Twitter (@pawf1067), Instagram (PatriciaWFischerauthor, and Pinterest (Patricia W. Fischer author).
Patricia W. Fischer RN (ret)
Romance author & journalist
Host-Readers Entertainment Radio
Book Picks-SA Living
Tule Publication
RE on iTunes- https://podcasts.apple.com/us/podcast/readers-entertainment-radio/id280931729