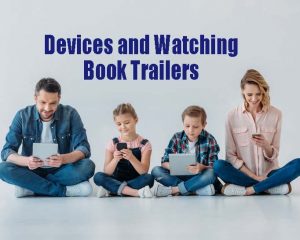 Readers continue to enjoy book trailers either as an entertainment itself or as a way to get a book synopsis visually and determine if they're interested enough to look at the book further.
COS Productions pulled back the curtain on their YouTube channel analytics to show what devices readers are using to watch trailers on YouTube.

It's good to know that COS has nearly 10,000 subscribers who get an update either via email or app when COS uploads a new book video. That makes it easy to open and watch from any device. The trailers are also distributed on social media, blogs and various websites which are also likely to make the videos very easy for readers to find and watch.
Readers use mobile phones more than anything else, at least when it comes to COS Productions YouTube book trailers. It makes sense when you think how people use their mobile devices.  When waiting for an appointment or just trying to get some personal time, readers use their cell phones for catching up, learning and getting educated as well as other things.  Many people have their cell phones with them constantly.
Computers, desktop or laptop, is the second on the list of devices. "Watch time (hours)" for the desktop is about half that of a mobile device at 750.9 hours.
Tablets are about half the time and views of the computer.
TV is less than tablets, but it seems to be on the rise from previous months.  As more and more smart TVs allow easy search on a YouTube app, people find their way to YouTube and search for things that entertain or inform.
Last, but not least, is the Game console. Many game consoles now allow you to use them as a way to watch content either on the computer or TV, but through the console itself. Likely, this is a younger generation of readers who enjoy playing games, technology and even reading books. That may seem to be at odds, but some parents limited game time, so other entertainment must be found. Of course, that's only speculation. Give us your opinion on any of the devices!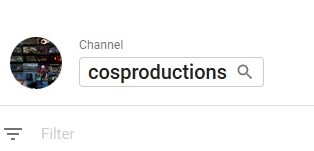 Be sure to subscribe to the COS Productions YouTube Channel!