Sonja B talks about her writer's journey, her books and herself! We were surprised with a guest caller, too!
You can listen to the podcast HERE or click on the photo below.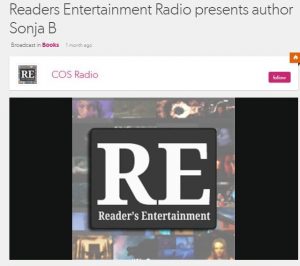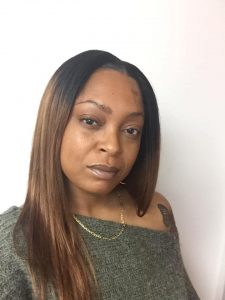 Sonja B Is a new author, wife, mother and daughter.
She enjoys spending time with her family, cooking, traveling and of course writing.
Most days you can find her with a good paranormal romance in hand. Her love of romance birth her dream of becoming an author.
She loves hearing from readers.
You can find her on Facebook and Instagram.
Axl, her latest book, the first of the Salvant Brothers series, is available now.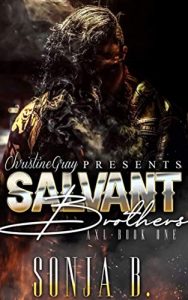 I am death. My face is the last thing my targets see before I snatch their souls from their bodies. I gain strength from their fear and pleasure from their screams. Just hearing my name will make a mother fucker think twice about crossing me. In my line of business there is no weakness and there's definitely no room for love. At least that's what I used to think until her little feisty ass came back into my life. She came in like a wrecking ball and bringing all kinds of havoc with her. Now someone has the audacity to think they can take her from me. Fuck no. Her mind, body and soul belong to me. I am the Snatcher of Souls and I will snatch life from anyone who tries get in between me and my queen even if that means burying the man who made me.
Radio show host Patricia W Fischer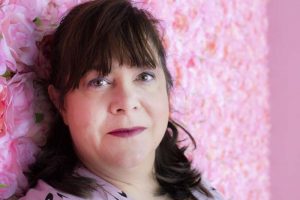 After working as a trauma/critical care nurse for a decade, Patricia W. Fischer left the medical field and put her journalism degree to work and those multiple medical stories came in handy.
For the past twenty years, she's penned stories for parenting, entertainment, and professional nursing websites as well as Chicken Soup for the Soul series and The American Journal of Nursing.
Since 2015, Patricia's been a monthly contributor to San Antonio Living as a book picks expert and in 2017, she added radio host to her resume with Readers Entertainment Radio.
To date, she has nine romance books published.
You can reach her on Facebook (Patricia W. Fischer), Twitter (@pawf1067), Instagram (PatriciaWFischerauthor, and Pinterest (Patricia W. Fischer author).
Patricia W. Fischer RN (ret)
Romance author & journalist
Host-Readers Entertainment Radio
Book Picks-SA Living
Tule Publication
RE on iTunes- https://podcasts.apple.com/us/podcast/readers-entertainment-radio/id280931729