YA author Jenna Green tells us about her new book REBORN and talks about her journey and her life.
To listen to the podcast you can click HERE or click on the photo below.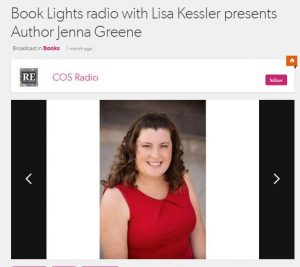 Jenna Greene is the author of the acclaimed Young Adult   Fantasy series, Imagine! She is a middle school teacher, dragonboat coach, enthusiastic dancer, and semi-professional napper. She lives in Lethbridge, Alberta with her husband (Scott), daughter (Olivia), and dog (Thor, dog of thunder). Find out more at: https://www.jennagreene.ca/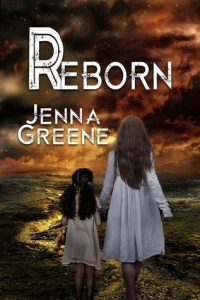 Those who bear marks on their skin are doomed to a life of slavery. Lexil has seven. 
Sold into servitude, Lexil must deal with brutal punishments, back-breaking labor, and the loss of every freedom. When a young child she has befriended faces a horrible fate, Lexil must intervene to protect her, no matter what the risk.
With the help of a boy named Finn, the trio flee into the Wastelands. There, they must evade those who hunt them while trying to survive a barren landscape. Lexil must face challenges she's never imagined existed, all while learning what it means to truly be reborn.
The Red Queen meets The Hunger Games in this stunning new release. Buy REBORN now to find out if being branded a reborn is a myth, a curse… or a destiny.
She also writes YA fantasy!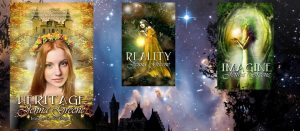 Radio show host Lisa Kessler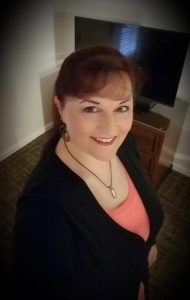 Lisa Kessler is a Best Selling author of dark paranormal fiction. She's a two-time San Diego Book Award winner for Best Published Fantasy-Sci-fi-Horror and Best Published Romance. Her books have also won the PRISM award, the Award of Excellence, the National Excellence in Romantic Fiction Award, the Award of Merit from the Holt Medallion, and an International Digital Award for Best Paranormal.
Her short stories have been published in print anthologies and magazines, and her vampire story, Immortal Beloved, was a finalist for a Bram Stoker award.
When she's not writing, Lisa is a professional vocalist, and has performed with San Diego Opera as well as other musical theater companies in San Diego.
You can learn more at http://Lisa-Kessler.com
RE on iTunes- https://podcasts.apple.com/us/podcast/readers-entertainment-radio/id280931729