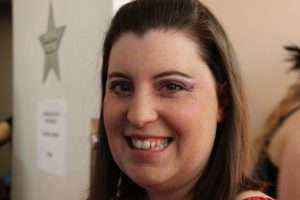 Did you ever wonder what science fiction writers do for fun? Especially, writers who pen science fiction for middle grader readers? Yup, we did too. So we asked Jenna Greene..…..
During the spring and summer months, Jenna has time free from teaching six and seven year olds and dedicates her time to her hobby of dragonboating. trained as a paddler, drummer, and coach, she spends hours on the water dedicated to this unique sport. Paddling for nearly twenty years, she's worked with all-female crews, mixed crews, and youth teams. Though they aren't her favorite, she's completed several "Guts and Glory" challenges which are double (or sometimes quadruple) the length of a regular 500 meter race. Her passion for dragonboating stems from its nature as a true team sport. With twenty paddlers, one drummer, and one steersperson in a single boat, cooperation and teamwork are key. Paddlers need to be in sync to win – or even complete – a race. And, of course, there's also plenty of splashes and squeals.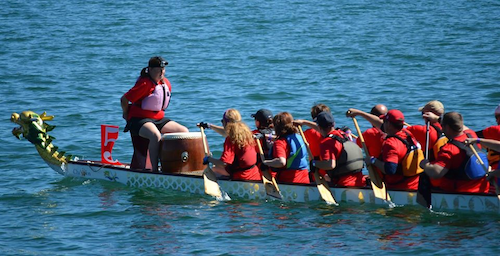 Jenna Greene's books include: IMAGINE, HERITAGE, REALITY, REBORN
Those who bear marks on their skin are doomed to a life of slavery. Lexil has seven. 
Sold into servitude, Lexil must deal with brutal punishments, back-breaking labor, and the loss of every freedom. When a young child she has befriended faces a horrible fate, Lexil must intervene to protect her, no matter what the risk.
With the help of a boy named Finn, the trio flee into the Wastelands. There, they must evade those who hunt them while trying to survive a barren landscape. Lexil must face challenges she's never imagined existed, all while learning what it means to truly be reborn.
The Red Queen meets The Hunger Games in this stunning new release. Buy REBORN now to find out if being branded a reborn is a myth, a curse… or a destiny.